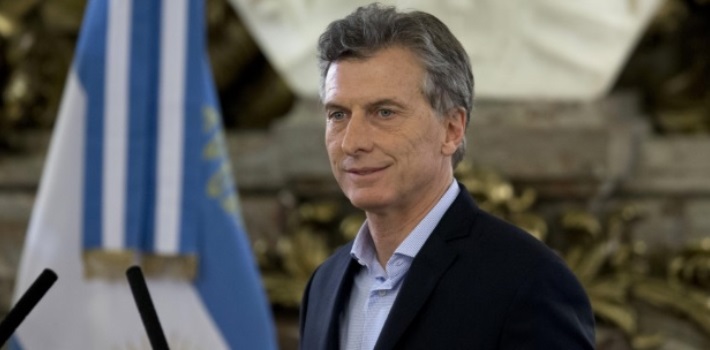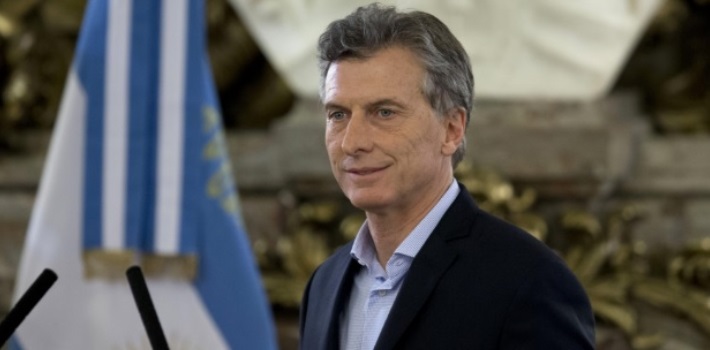 EspañolAfter months of adopting a conciliatory attitude toward the government of Venezuela, Argentina's Mauricio Macri seems to have returned to the criticisms of Nicolás Maduro that characterized his speeches before becoming president.
In an July 4 interview with the Spanish newspaper ABC, Macri minced no words and accused the Venezuelan regime of violating "all human rights."
"Maduro's government has led its people to hunger and abandonment. That is why they need to hold a referendum, they need to go to elections as soon as possible," added the Argentinean president before embarking on a tour through Europe.
When asked about Argentina's stance at the Organization of American States (OAS) that favored a non-existent dialogue instead of sanctioning Maduro, Macri argued that his position never changed: "We are looking for different roads to take us to the same end goal, general elections as soon as possible, always maintaining our commitment to the defense of human rights in Venezuela."
Venezuela's Ombudsman Tarek William Saab rebuked Macri's statements. He told local media that there are no human-rights violations in Venezuela.
"There are many groups who want a military intervention in this country," he suggested.
Susana Barreiros, the judge who controversially sentenced the opposition leader Leopoldo López to almost 14 years in prison, agreed with Saab.
She claimed that countries in the region can only aspire to achieve Venezuela's "progress on human rights."
"Venezuela is one of the countries where human rights are upheld the most. We are shocked by the opinions our Mercosur partners," Barreiros said.
Human Rights in Venezuela: Mounting Arbitrary Detentions
The Venezuelan Penal Forum, an NGO that advocates for the rights of inmates, recently published a report titled "The Venezuelan state's repression from January 2014 to June 2016" that documents a rise in the number of arrests for political reasons and cases of torture since president Nicolás Maduro came to power.
Since February 2014 until June 2016, the organization registered 5,853 detentions, arrests, or incarcerations for flimsy legal reasons such as demonstrating, expressing opinions on social media, and protesting against food or water shortages and power cuts.
The NGO stated that 1,600 arrests occurred in June 2016 alone for political reasons and that "there are 145 formal complaints of torture and cruel and inhuman treatment," most of them at the hands of the Bolivarian National Intelligence Service (Sebin) and the National Guard (GN).
The Venezuelan Penal Forum's Executive Director Alfredo Romero expressed that "some are freed, but it does not take long for the government to incarcerate others, which has led us to name this the 'the revolving door' policy which essentially means the strategical incarceration and release of inmates."
"In reality, there are only 96 political prisoners, but since 2014, 5,853 people have been incarcerated," he said.