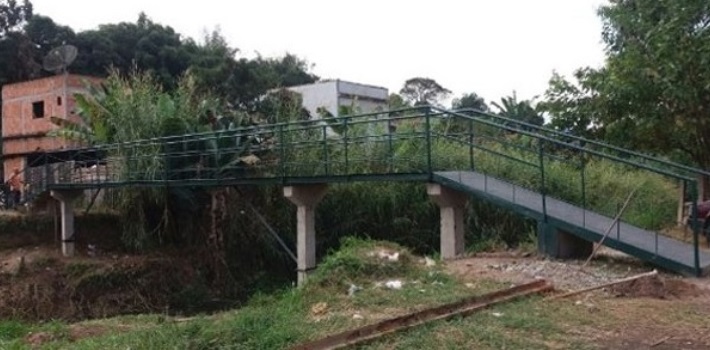 EspañolTwo Brazilian communities decided not to wait for the government to construct a bridge that ultimately cost 54 times less than the one proposed by the mayor's office.
Nova Esperança and São Luiz, two neighborhoods separated by a creek that made things complicated for residents of both places, decided to construct a bridge themselves, allowing each of them to more easily access the resources the other lacked — such as healthcare in one and a bus stop in the other.
Faced with the need for this infrastructure, the community had requested a bridge from the government but was told that there wasn't any money to construct one amid the country's economic crisis.
After waiting 20 years, they decided to do it themselves.
"There was this attitude that, we could raise money and do it ourselves," said one resident.
And in doing so, they discovered that the price of building the bridge was 54 times less than what the government had told them originally.
"The Mayor's office budgeted for BRL $270,000," said President o fNova Esperança's homeowner's association. "We saw that we could do it for $5,000."
The bridge can hold up to three tons, according to Antonio Carlos Moura, 56, a resident that worked on the electric grates and metal structuring of the bridge.
He also took part in welding and painting over the course of four weekends.
Many residents said they believe the difference in cost is due to the mayor inflating the budget to divert money, similar to what happened at the state-owned oil company Petrobas.
The two neighborhoods are now connected by the bridge, giving many hope about changing the future of Brazil one project at a time.
"Who knows if in the future, when communities get to make their own bridges, roads, viaducts and hospitals, we won't hear about so much political corruption," one resident said.
Source: BBC Mundo