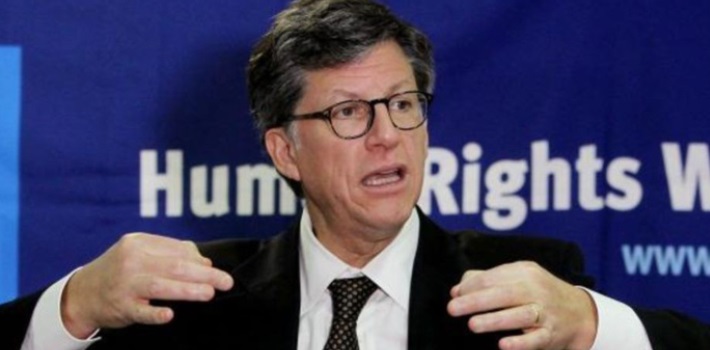 EspañolThe Organization of American States (OAS) approved the discussion of the Venezuela crisis Thursday, June 23.
Afterwards, Human Rights Watch (HRW) celebrated the initiative of member countries and of Secretary General Luis Almagro.
In a press release, HRW Director José Miguel Vivanco called this Thursday's session of the OEA permanent council "historic." In his eyes, "most countries rejected Venezuela's attempt to close international discussion over its situation."
"President (Nicolás) Maduro is now under OAS' watch," Vivanco said in praise of Almagro's work. He claimed Almagro "stood out with a brave and honest intervention over the grave crisis plaguing Venezuela."
"Maduro must now correct his practices and show concrete results in abiding the Democratic Charter," concluded the regional director for the HRW.
Last May 17, HRW joined the petition to apply the Democratic Charter on Venezuela.
It sent a letter to Secretary General of OAS Luis Almagro asking him to apply due process. It claimed there is a flagrant violation of power and judicial independence in the country.
On Thursday, June 23, Venezuelan Chancellor Delcy Rodríguez opened a permanent OAS session asking for its cancellation, claiming that the democratic charter was a "coup from Almagro of this organization and of Venezuela."
When subject to voting on Rodríguez's request, Venezuela lost 12 votes to 20, with two abstentions.
Source: El Nacional