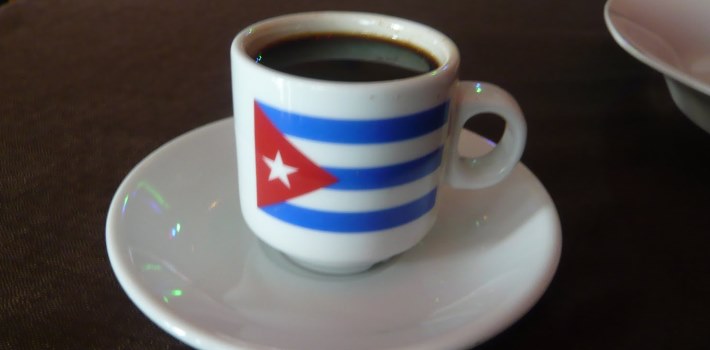 Nestlé will soon be exporting coffee produced in Cuba to the United States, the Swiss company announced Monday, June 20 in a press release.
Americans that have a Nespresso machine can buy coffee capsules named Cuban Nespresso Grand Cru, Cafecito de Cuba.
"Recent regulatory changes have allowed Nespresso to move toward its objectives, which include making the new "Cuban Nespresso Grand Cru, Cafecito de  Cuba," available in the US," the company said on its website.
Last April, the US State Department put Cuban coffee on the list of goods to be imported by the US. In this case, it will be a limited edition at first, but could become a permanent imported good.
Nestlé also said it is committing itself to helping small producers and Cuban entrepreneurs. According to the release, the non-profit Technoserve will help Nespresso "explore how to work with small coffee growers in Cuba, looking to support peasants in the production of sustainable coffee."
"Nespresso is excited to be the first to import this unusual coffee to the US," claimed Guillaume Le Cunff, Head of Nespresso in the US.
However, its not clear how the industry will deal with the independent producers mentioned by Nespresso. The coffee industry is controlled by the states, not the federal government, so police searches resulting in the discovery of even small quantities bought by individuals could be problematic.
Meanwhile, coffee rationed for Cubans is often very low quality — a mix of substitutes along with the coffee grain.
Cuba was, until the economic embargo imposed by the US in 1962, one of the main producers of coffee in the world.
Source: El Nuevo Herald; Cubanet