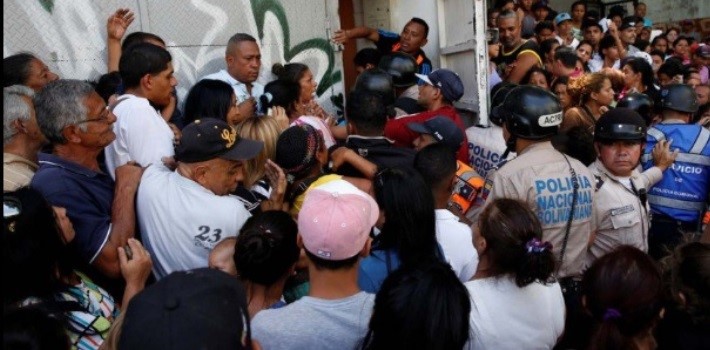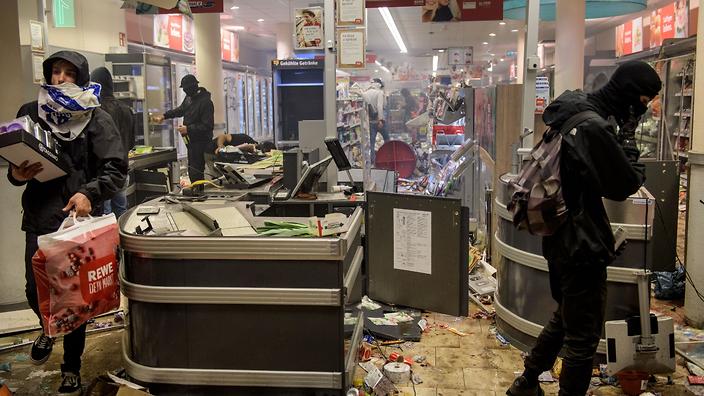 EspañolFor weeks, looting in Venezuela has become a terrible habit that leaves dead and injured in its wake. The army is trying to help the police, deploying tanks and patrolling the streets of cities ravaged by riots like northeastern Cumaná.
On Tuesday, June 14, the state of Sucre was the scene of a massive and spontaneous looting of commercial establishments, during which hundreds of desperate people stole groceries in response to the widespread shortages sweeping the entire country.
Two people reportedly died and 25 were injured.
Demonstrations in various Venezuelan cities have been erupting in similar fashion. But this time, there was far more rioting. Stores across the city decided to shut their doors facing the protests, which subsequently resulted in looting. Locals blocked several streets and set up several barricades.
Drug stores, shopping centers and supermarkets have to face citizen frustration on a daily basis in response to their empty shelves. The mob not only stole food, but also took liquor, medicine and cleaning product, among other things.
Scarcity is the country's main concern, especially for food and medicine. This combined with Venezuela's world-leading inflation rate and low wages.
Military-grade tanks and the National Guard were sent to the city to try and control the situation, but riots continued.
Protests in highly populated area
President Nicolás Maduro's adminstration has claimed the opposition is planning to overthrow him while denying there is no scarcity problem in the country. However, even the poorest people that once backed the Bolivarian Revolution of Hugo Chávez have gone out on the streets to demand food provisions.
The same Tuesday that saw looting in Sucre, protests also broke out in Caracas, resulting in violence from the National Guard.
"We're already experiencing the social eruption that we had so long warned would come about," wrote opposition congressman Juan Guaidó on his Twitter account. "The people are tired of not seeing solutions from the government."
He placed responsibility for the riots and repression on President Nicolás Maduro and "his whole corrupt circle."
"Strong repression from the state's security bodies," he said. "The people are desperate, the people are hungry! … We announced this Sunday that the 'Caracazo' is forever present in Venezuela," he added.
A group of people arrived at the Makro supermarket in the country's central region of Aragua to pick up government handouts, but turned violent when members of the state Local Committee for Supply and Production (CLAP) program took some of the goods away and said they would be distributed later.
Citizens approached the Regional Center Highway, one of the most important roads of the country, and blocked the routes to three different states — Caracas, Aragua and Carabobo — for approximatley 30 minutes.
Sources: La Patilla, El Pitazo.