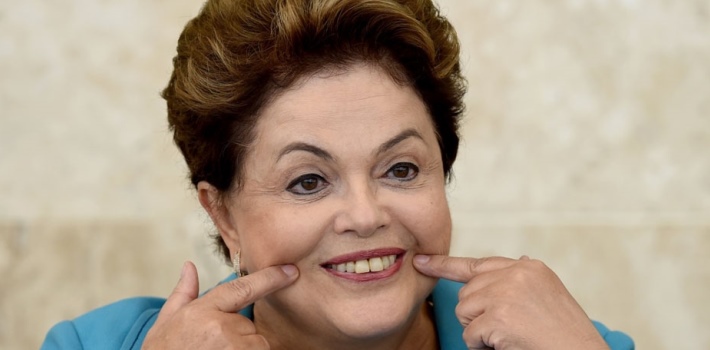 EspañolThe suspended President of Brazil Dilma Rousseff told members of Congress recently that she favors holding new elections to solve the country's increasingly complex political crisis.
According to people close to Rousseff interviewed by the Brazilian newspaper Folha de S.Paulo, if the Senate fails to impeach her in August she would then propose a referendum to let people decide whether they want a new president.
In an interview with TV Brasil, Rousseff defended the referendum as a way out of "the mess" created by Michel Temer's interim administration that took power in May.
That Rousseff has agreed to hold elections if she returns to the presidency is the main argument her allies are using to attempt to reverse the votes in the Senate that would otherwise lead to her ouster. She has 22 of 27 the votes that she needs to prevent her impeachment.
The problem with an election before 2018, when Rousseff's second term expires, is that there is no consensus among social movements to support a referendum. In addition, President Temer would have to resign or be deposed.
However, there does exist one legal hindrance: allies of the acting president might try to challenge early elections on constitutional grounds because they claim it amounts to a presidential term reduction.
Rousseff was subjected to impeachment and suspended by the Senate last month under allegations that she used accounting tricks to hide deficits in the federal budget. She has refuted the accusations, insisting that she was set up in what was essentially a coup d'état orchestrated by Temer's allies.
Last month, the Senate voted 55-22 to suspend her for six months, a vote that will be needed again during the final step of the impeachment trial.
Source: El Nuevo Herald; Folha de S. Paulo