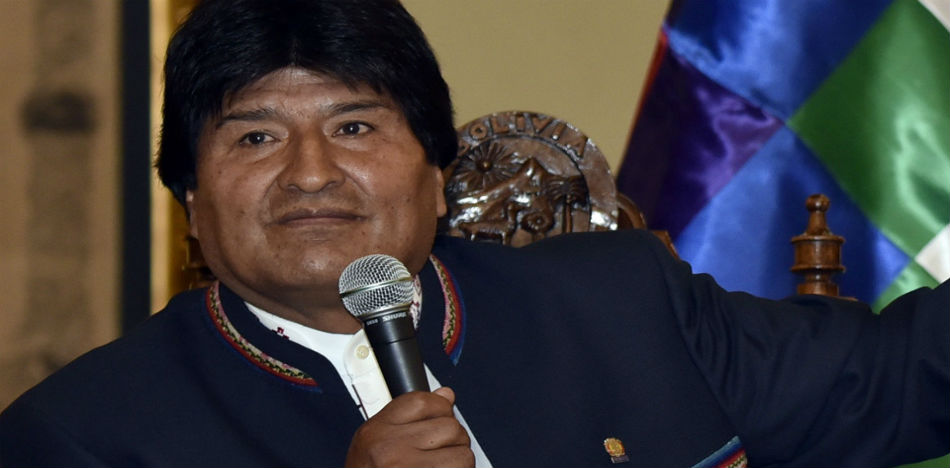 EspañolThe story of the supposed son of President of Bolivia Evo Morales and Gabriela Zapata came out after the child that appeared in court was discovered to have been "borrowed."
The son that Evo Morales' former girlfriend Gabriela Zapata presented to the judge was not hers, but rather the son of one of her friends that left the child with her.
The true parents of the child, Victor Carlos Vega and Isela Chávez, lent their child of five years in the name of "friendship" that had been established with Pilar Guzmán, the "spiritual" aunt of Gabriela Zapata.
Though Vega and Chávez claimed to be repentant of what they had done, and claimed economic necessity had forced them to accept the proposal to allow their son to stand in place of an otherwise imaginary person, the judge still ordered their arrests.
Lawyers working on the case said the couple received approximately US $5,000 as well as a guarantee that that son would be educated at a prestigious school in La Paz.
Others involved were also sent to jail, such as Claudio Rivera Guzmán (the son of Pilar Guzmán) and another member of the family, Juan Garrido Espinoza, who was involved in the exchange.
Zapata's defense attorneys William Sánchez Peña and Wálter Zuleta were also found to be involved illegally in the process — the first because, according to reports, he was involved in finding contacts with international journalists that would cover the existence of the President's supposed son; the second for managing finances covering the fraud.
In fact, Zapata, in her official statement, stated that she authorized Zuleta to dispose of certain property and to make payments related to the fraud. According to officials, the lawyer sold one of Zapata's cars for US $20,000, from which the parents received their US $5,000.
In February, the journalist Carlos Valverde reported the trafficking of influence between the government and the Chinese company CAMC involving more than US $500 million  led to the discovery of Morales' son.
The President admitted that he had a son with a young girl, but he had supposedly died at birth. After uncovering more facts, Zapata claimed the child lived, was outside of the country and had received a private education.
This was presented before a judge, who established the non-existence of the child. Last week, Morales changed his version of the story and said that the child had died at two years old. But Saturday, Attorney General Ramiro Guerrero said the investigators established that the supposed child had been hired.