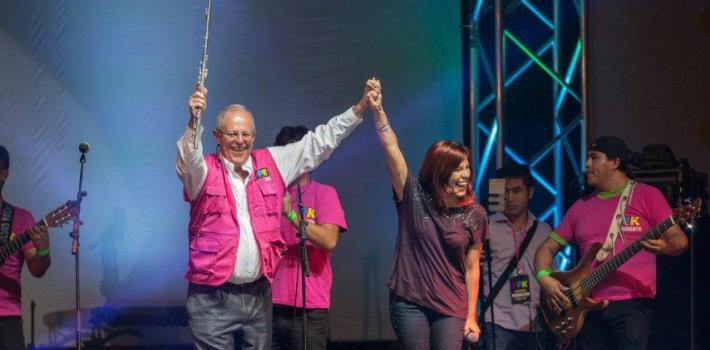 EspañolPeru is close to choosing its next President, and that person looks to be Pedro Pablo Kuczynski, according to the country's National Electoral Office (ONPE).
With 92.6 percent of the vote counted, PPK has obtained 50.32 percent of popular support, while the opposing candidate Keiko Fujimori has 49.68 percent.
#ONPE: Resultados al 92.6% de las actas procesadas de la Segunda Elección Presidencial pic.twitter.com/e2bZp0uAW2

— ONPE (@ONPE_oficial) June 6, 2016
The ONPE is releasing the results on its website and Twitter account as they come in
According to exit polls, Kuczynski will be the new president. They had him at 50.9 percent of support compared to Fujimori.
Another poll done by Ipsos showed PPK earning 50.4 percent of the votes while Fujimori had 49.6 percent.
The second round of Sunday elections had a turnout of over 22 million Peruvians.
Sharp Change
Until last week, projections surrounding Kuczynski's chances were not looking good, as Fujimori seemed to have broken the near-tie between them. Most analysts, therefore, maintained that the daughter of Alberto Fujimori had a real opportunity to win the office.
However, a series of events closed that gap, the most important being the explicit support of former presidential candidate Verónika Mendoza in favor Kuczynski.
Mendoza's support was the apparent jumpstart Kuczynski needed, especially in the south of the country where Fujimori has focused her campaign since April.
A second factor might have been Fujimori's inability to counter claims of money laundering and drug trafficking that have been made against her in recent months.
Just as important was Kuczynski's ability to campaign strong in the final days, coming out as a sort of plebiscite: both honest and open as well as authoritarian — focused on taking down the drug trafficking world.
Source: La República