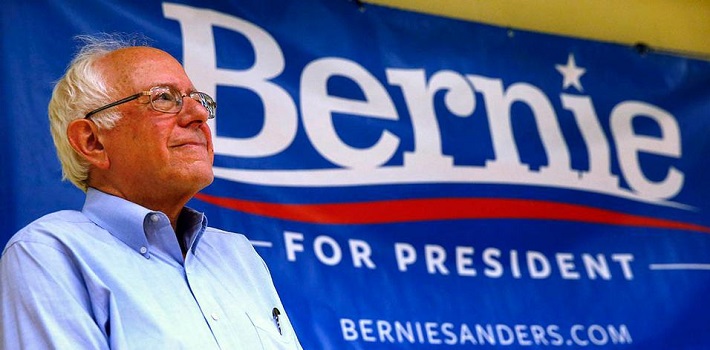 EspañolDuring a television broadcast this week, Venezuela President Nicolás Maduro described Bernie Sanders, a candidate for the Democratic presidential nomination, as a "revolutionary friend."
Maduro criticized the United States' electoral system, saying it was "archaic and 200 years old," and that if elections were "free and fair," Bernie Sanders would be president.
In 2006, Sanders helped reach a deal with the Chávez adminstration that brought cheap heating oil to the homeless living in Vermont.
Maduro's comments toward the aspiring Republican nominee Donald Trump were less favorable.
"Trump could win with the electoral system the United States currently has in place," he said. "You know why? Because he is using hidden forces of change."
The Venezuelan President said these comment were made only as "a geopolitical observer of the current world situation." He added that, in his judgement, "society in the United States and the youth are looking for a change to a new model."
In reference to the likely Democratic presidential nominee Hillary Clinton, he mockingly called her a "comrade" and a "member of the Bolivarian Movement in the United States," as well as a "militant bolivarian" — though he did acknowledge that he does not share her views of the world or of Venezuela.
"Hillary Clinton has also shifted all of her rhetoric to that of change and Bernie Sanders said yesterday that if Hillary Clinton is chosen to run … the only way she wins it to pick a vice president from the left," Maduro mused.
Maduro also took advantage of the TV time to discuss the future of the United States, saying the country has to "start a new era, and we also must start a new era with them."
Source: CNN; Diario Las Américas