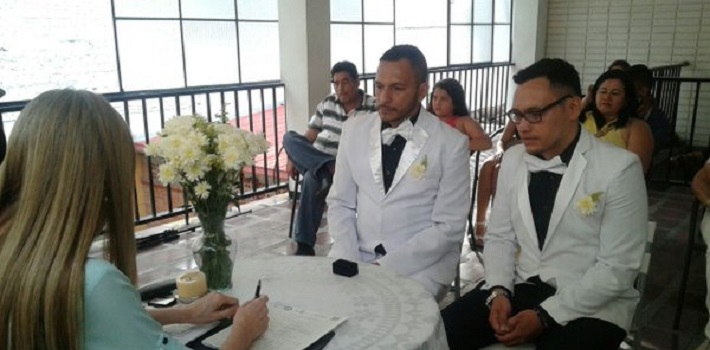 EspañolThe city of Cali was the scene of Colombia's first gay marriage last week, a designer and a hairdresser saying, "I do" on Tuesday, May 24.
The couple arrived to the city's notary wearing white suit jackets and accompanied by friends and relatives, according to local press.
Hairdresser Diego Quimbayo and his designer boyfriend José Ticora have been in a relationship for two years, and had promised to marry when it became legal to do so in Colombia, which it now is thanks to the Constitutional Court's April 28 ruling.

In 2013, the Constitutional Court had said gay couples could go to notaries or judges to get a "solemn union." But the gay community asked the courts if it could be called a marriage instead — with all the same rights and obligations that go along with heterosexual marriages.
Various gay couples that had solemn unions previously will now have to return to notaries to repeat the ceremony so that their union can officially be considered a "marriage."
The landmark decision to allow marriages between same-sex couples received six votes in favor and three against, and included an appeal to notaries and judges who may have been against the ruling.
Source: Diario Las Américas.