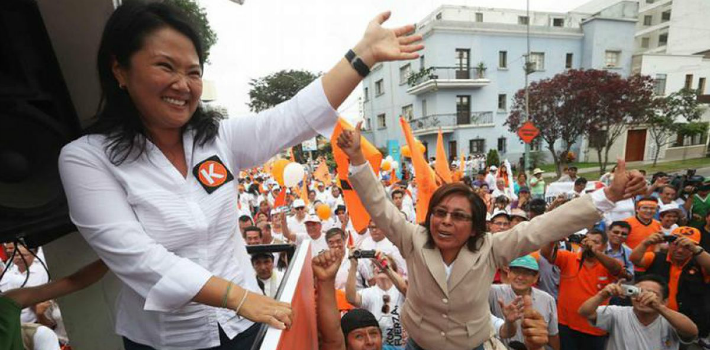 Español Peru's Popular Force Party and its presidential candidate Keiko Fujimori are allegedly delaying an investigation into their money laundering activities related to financial contributions received during the 2011 elections — according to Prosecutor Maria del Pilar Peralta.
Peralta said Congressman Joaquin Ramirez did not respond to questioning regarding 2011 donations on the grounds that he is no longer Popular Force party leader; however, he was one of the central financiers of Fujimori's campaign during that time.
According to local media, a Public Ministry representative went to Joaquin Ramirez's house to obtain the records and to notify him of a new meeting date so he could provide statements in the context of the investigation.
"We are giving the party one last date because the investigation deadline was on Monday," Peralta said. "They have been notified."
The prosecutor explained that it is the third time Popular Force has not shown up to the Public Prosecutor's office, which seems like an intentional move to delay investigations.
Popular Force lawyer Elhuer Garcia Navarro denied that his party is delaying the investigation, adding that they have appointed Luis Mejia as the party's representative to attend to any new citation scheduled by the Public Ministry.
Source: El Comercio.