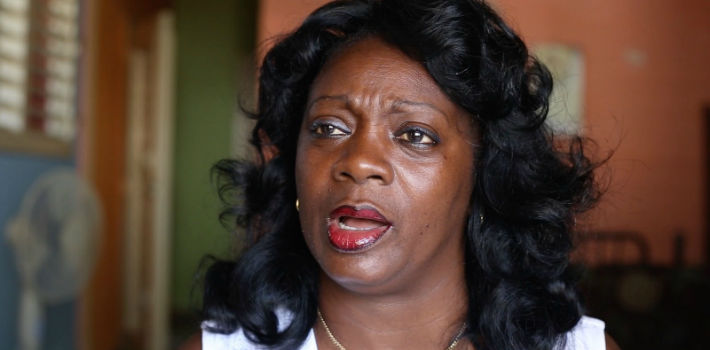 EspañolLeader of the Cuban organization Damas de Blanco (Women in White) Berta Soler will be going to trial for allegedly resisting arrest and assaulting a police officer.
Soler was arrested this past Sunday, May 22 on her way the inauguration of a new archbishop at a cathedral in Havana. She could spend between three months and five years in prison.
Soler, who is not allowed to leave the country while under trial, said she is "prepared to go to prison," and added that she will not be seeking a lawyer to defend her.

Soler said she has no objection to the restriction on travel.
"At the moment I don't have any plans to travel," she said. "The closest thing was an idea to go to Geneva, but it still hasn't been solidified. If at anytime I need to leave the country for some event, they will have to stop me at the airport."
Soler said she is accused of having assaulted a police officer, but said there are videos that show the opposite — one reason she for which she is not afraid to go to prison. She went so far to say that she hopes they have "a room reserved for her."
Sources: 14 y Medio; Cubanet.