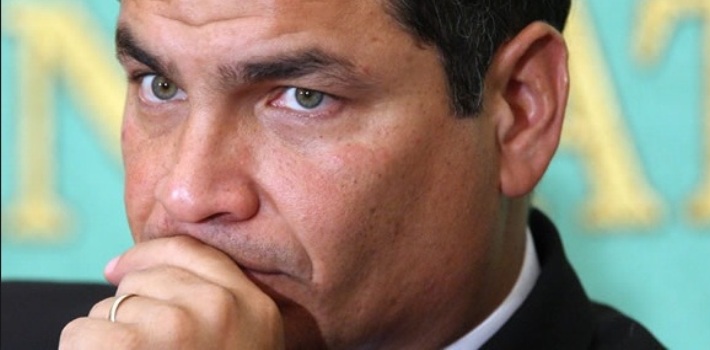 EspañolEcuadorian creativity has broken the mold with the recent creation of the MashiMachine digital application, which plays videos with phrases spoken by President Rafael Correa.
MashiMachine was a national trend on Twitter for 12 hours, but was hacked a few hours later.
The app has thousands of words spoken by President Rafael Correa for the user to pick from to form sentences in a video that can be shared on social media.
"MashiMachine's goal is to invite all citizens to participate in freedom of speech and to say whatever they want using the President's voice. There will be no censorship or punishment," said Jose Hernandez, Director of La Prensa.
"We believe that this is the closest thing to a virtual performance…For society this has become a kind of catharsis. That's proven by the nearly 118,000 videos made over five days. It is the most important viral experience in Ecuador," he said.
Censoring MashiMachine
On Monday May 9, 4Pelagatos, creator of MashiMachine, reported that the Ecuadorian government had managed to censor Twitter users that used MashiMachine with help from the Ministry of Communication (Secom).
Only on Sunday was the agency able to withdraw videos from at least six Twitter users who shared their videos.
According to 4Pelagatos, the Ministry argued some users were misusing material that Secom says belongs to them, but which is actually public domain.
On May 6, the Ministry of Communication sued the app designer. Secretary of Communications Patricio Barriga claimed videos of the President are owned by the government.
Source: 4pelagatos; La Prensa.