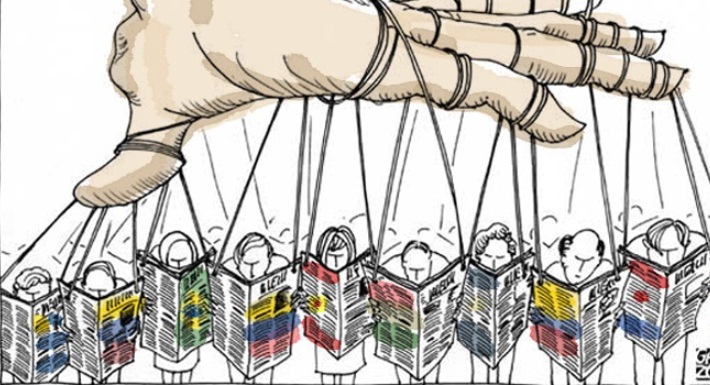 EspañolFor the first time, South America has fallen below Africa in the yearly ranking of press freedom, according to a report published Wednesday, April 20 by Reporters Without Borders.
The classification was based on an evaluation of press freedom in 180 countries — looking at their pluralism, the amount of media independence and the quality of the legal framework for protecting journalists.
A public report by Reporters Without Borders said Latin America fell 20.5 percent due to assassinations and attacks on journalists, especially in México and Central America.
Officials of the Paris-based organization said institutional violence in Venezuela and in Ecuador, as well as organized crime in Honduras, the impunity in Colombia and the corruption in Brazil constitute significant obstacles for press freedom in the region.
In America it is common for authorities to exercise a level control over the media. Panamá (91st) has fallen eight positions, as access to information continues to be partially under the control of the state. Covering up delicate subject matter often results in the  defamation of those trying to report on them. Countries in this situation can often be found in worse condition — such as Venezuela (#139), where the press faces opposition in the form of constant intimidation and threats from President Nicolás Maduro's regime. Or Cuba (#171-2), where Raúl Castro's regime continues to control nearly all accessible information.
The largest decline on the list was El Salvador, which fell 13 positions due to violence of cartels and the deteriorating situation of free, available information.
Costa Rica continues to sit within the top-10 worldwide. According to the report, it is the only country in Central America that does not appear to have a high rate of corruption.
Position of American countries

Source: Reporteros Sin Fronteras.