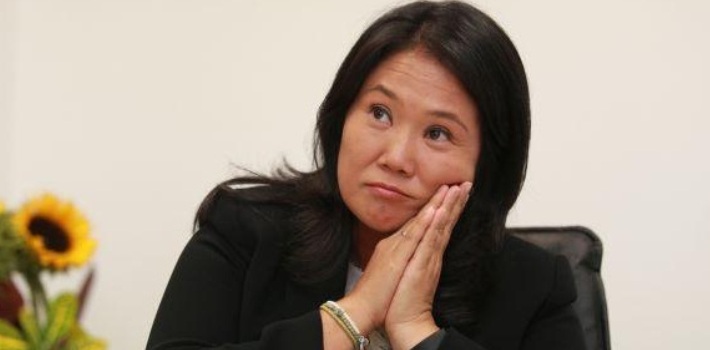 EspañolA week after Peru's first round of presidential elections, an Ipsos Poll conducted throughout the country revealed that Keiko Fujimori is on pace to lose in the next round of elections.
According to Ipsos, Pedro Pablo Kuczynski is favored by 44 percent, while Fujimori would get 40 percent of popular support.
The survey also revealed that 16 percent of survey participants said they are still undecided, or submitted blank votes.
The survey also shows that the no-voters have decreased for both candidates: Fujimori has 42 percent rejection and Kuczynski reaches 32 percent.
What may be hurting Fujimori is the Peruvian writer Mario Vargas Llosa's fervent campaigning against her.
On Monday, April 18, the writer mentioned the importance of mobilizing Peru's democratic forces in order to prevent Keiko Fujimori, the Popular Forces candidate, from winning the runoff election.
"It is important to have a large, popular mobilization of all democratic forces of the political spectrum, without exception, to defeat Fujimorism and take Pedro Pablo Kuczynski to the Presidency," he said.
In his Piedra de Toque column published in the spanish newspaper El Pais, the writer urged "the tens of thousands of Peruvians who abstained from voting or vitiated their vote in the first round" to vote for the Peruvian Kambio candidate.
For the Nobel Prize winner, he said a Keiko Fujimori victory "would be a legitimization of that corrupt and bloody dictatorship and a return to populism, to bitter division and social violence."
In the first phase of the Peruvian presidential elections, abstentionism, blank votes and null votes were the winners. The sum of all these exceeded the support for candidate Keiko Fujimori.
[adrotate group="8″]
Media reports "skin deep" populism
According to La República, Kuczynski signed a letter in which he promised to increase the budget of a children's milk program in Lima-Callao, thereby increasing the number of potential beneficiaries.
Meanwhile, Keiko Fujimori promised that her administration would increase the salaries of Peruvian National Police officers.
On Monday, April 18, both Fujimori and Kuczynski attended a meeting with Francisco Távara, President of the Elections National Jury, in order to address the guidelines of this round of elections, as well as to discuss the obligation to respect campaign laws prohibiting the delivery of gifts in exchange for votes.
The second round is scheduled for Sunday, June 5, 2016 and the winner will take office on July 28 after taking an oath.