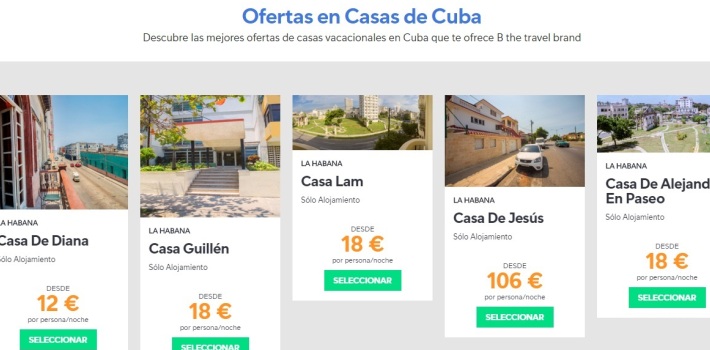 EspañolSpanish group Barceló Viajes decided to offer private homes in Cuba because the hotel industry cannot cope with the island's accommodations demand.
The website Hosteltur reported Friday that opening diplomatic relations between Cuba and the United States will result in rising hotel prices. That is why Barceló found a formula to offer accommodation at "reasonable prices."
According to tour operators, sales of temporary stays in private homes now account for 12 to 15 percent of all accommodations sold by the group.
The houses offered are a "medium and medium-high" according to location, service and conservation status criteria.
Some of the "tourist" or "holiday" houses showing on the Barceló Viajes website are the Casa de Alejandro, Lam y Casa de Diana. Prices range from 12 euros per night per person, or roughly US $13.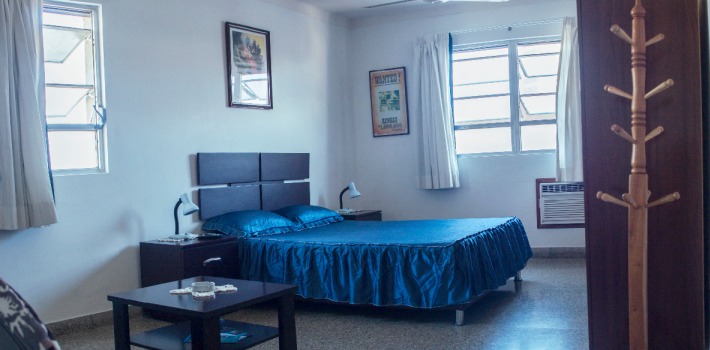 The spanish group promotes their idea as follows:
Enjoy a stay in Cuba in one of our magnificent home rentals. Staying in a Cuban family private home is an unique experience that will allow you to discover the customs of this amazing country. Cuba's tourism high season is from November to April, so if you plan a trip to Cuba, now is the best time to find the best prices for holiday homes.
[adrotate group="8″]
Diana's house, for example, is the "cheapest," for a cost of 12 euros a night. It has an older style, three bedrooms with double beds and private bath, air conditioning, safe deposit, as well as  a fridge with drinks and TV for an additional cost. The tourist group recommends travelers carry shampoo, shower gel and slippers.
Jesus' house is the most expensive, and in comparison with the other options it is the most luxurious. At 106 euros per night, it has five rooms with double beds, a private bathroom in the suite, air conditioning, safe deposit, refrigerator and television. The owners live independently on the ground floor of the house.
"We are pioneers in this formula and are interested in further advancing it," explained the tour operators to Hosteltur, who added that "the market response has been good."
Source: Hosteltur