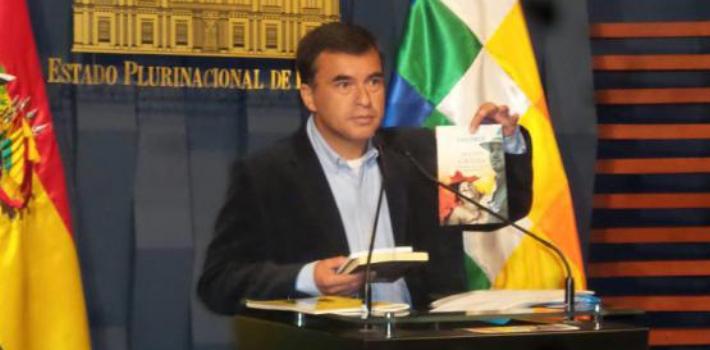 EspañolBolivia's government continues its attacks against the news channel CNN after its interview with the Bolivian journalist Carlos Valverde, who denounced the Bolivian president of peddling influences to favor the China CAMC.
Bolivia's Minister of the Presidency, Juan Ramon Quintana, said that CNN "has crossed the line in terms of basic journalism protocols."
Quintana described Valverde as a CNN "correspondent" and also called him a "drug dealer."
https://www.youtube.com/watch?v=EIm0pkui3Ho
He added that "CNN has its own 'Chapo Guzmán' in Bolivia and he in turn becomes their first information source. We must ask for seriousness, neatness and journalistic ethics … "
Quintana said that no offense is intended against Gloria Carrasco, CNN's current correspondent in Bolivia, to whom he apologized: "we were wrong, we apologize and we have the nobility to apologize".
The controversy arises because the US media publicized Valverde's report involving Evo Morales's ex-girlfriend, Gabriela Zapata, a manager of the China CAMC while the company allegedly benefited from lucrative state contracts.
Meanwhile, on Tuesday, March 8, the international broadcaster rejected the statements of President Evo Morales and described them as "dangerous".
"We want to clarify that our correspondent in Bolivia is Gloria Carrasco, a recognized and respected journalist (…) For many years she has reported for CNN in Spanish and we categorically reject the false and dangerous accusations made by President Evo Morales," said CNN's statement.
The Bolivian government insists that, after being interviewed, Carlos Valverde in fact operates as CNN's current correspondent.
Source: El Deber.