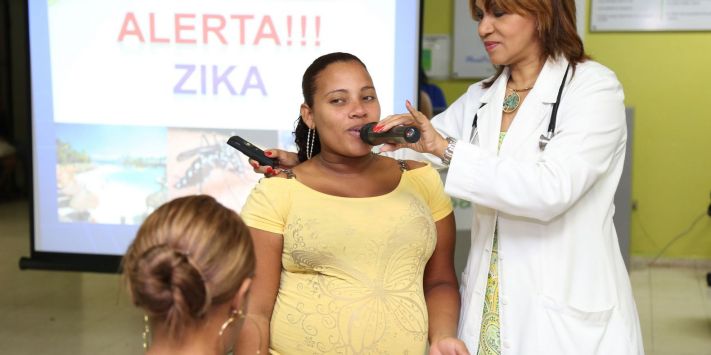 EspañolAmid the spread of the zika virus across Latin America, pro-life associations have come out strongly against the United Nations (UN), which urged governments to allow women access to contraception and abortion to deal with the virus's alleged tie to birth defects.
Critics say the UN's recommendation is "disproportionate." Patricia Gonnelle, director of Chilean pro-life group Maternitas and member of the legislative task-force Chile Is Life, told local news outlet Emol that the UN's call amounted to the "manipulation of a momentary humanitarian crisis."
"What the UN High Commissioner [for Human Rights] said doesn't take into account a statement by the World Health Organization (WHO), which belongs to the same institution, where it affirms there is no proven direct correlation between Zika and mycrocephaly," she argued.
Gonnelle said that, "instead of killing a human being to eradicate the virus," we should address the "root of the problem."
Jorge Neira, a Chilean physician, also said that calling for abortions is a "crude epidemiological measure. If we can't eliminate the disease, that doesn't mean we have to eliminate the subject," he argued.
CitizenGo, a pro-life activist platform headquartered in Madrid, has collected over 56,000 online signatures to petition international organizations: "Don't use the Zika virus to push the abortion agenda."
The petition features a letter sent to the WHO's President, Margaret Chan."Even if the research ends up showing that there is a link between microcephaly and the Zika virus, taking the lives of innocent and vulnerable babies is not the correct response and will only turn us into eugenicists," it reads.
In Brazil, where most of the Zika infections have been reported, a young journalist who was born with mycrocephaly rejected the call for abortions. Despite hardships, she assured she's "a full, happy woman".
https://twitter.com/Zika_News/status/694532726179897345
Ana Carolina Cáceres claimed she felt "offended and attacked" by the suggestion that a mycrocephaly diagnosis should be followed by abortion. The young Brazilian woman said she wanted "to be the spokeswoman of mycrocephaly" and criticized those who decided to interrupt their pregnancy because "they don't give the child a chance to survive."
First Zika-related Abortion, in Colombia
After the UN issued the recommendation, a Colombian woman decided to interrupt her 32-week pregnancy because her unborn child was diagnosed with mycrocephaly and malformations.
According to Colombia's La Nación, 25-year-old Johana Martínez got the approval from the government to carry out an abortion in a hospital in Bogotá, on January 4.
The fetus had shown no signs of defects in regular checks and ultrasound scans until January 28, when doctors determined that it had congenital defects and mycrocephaly.