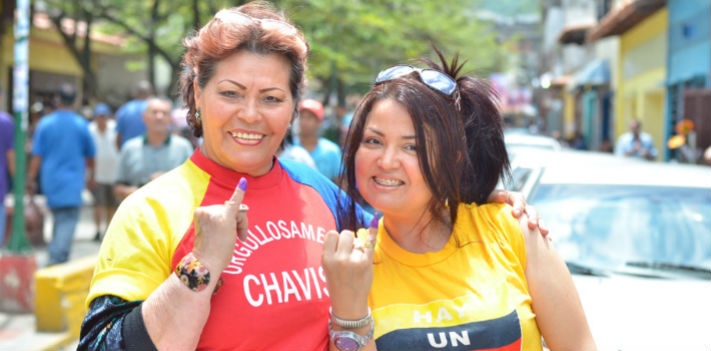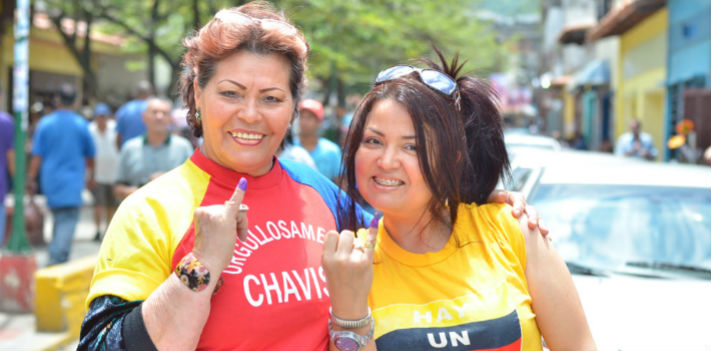 EspañolMany leaders, members, and sympathizers of the Venezuelan opposition think that their victory in last Sunday's legislative elections will change the country.
The Democratic Unity Roundtable (MUD), an anti-regime coalition, obtained at least 112 seats in the 167-member National Assembly. The opposition thus secured a supermajority, since the ruling United Socialist Party of Venezuela (PSUV) obtained a mere 51 seats.
In fact, the MUD holds a qualified majority, which will allow its members to introduce legislation and oversee the other branches of government. Furthermore, opposition congressmen could pass an amnesty law that would free all political prisoners whom President Nicolás Maduro's administration has sent to jail without due process. This would set the country on an entirely new course.
The opposition is in high spirits, especially since 74.5 percent of registered voters took part in Sunday's election, a record turnout. However, the MUD now faces the challenge of meeting its campaign promises. They must show their voters that they are capable of fulfilling the commitments they assumed.
The new National Assembly will be inaugurated on January 5, 2016. From the first day, Congress will have to address an economic and social crisis marked by very high levels of inflation (300 percent according to private estimates) and widespread shortages of basic foods and medicine.
"This Is Not a Transparent Government"
Venezuelan economist Luis Oliveros tells the PanAm Post that incoming congressmen will have to dismantle the equivalent of a wartime economy. Still, he says, the task is "difficult but not impossible."
"The new National Assembly will receive an economy that is struggling mightily against falling oil prices and increasing inflation," he says.
The opposition, he adds, will also face a government that is all but transparent. It failed to recognize its political adversaries while refusing to publish statistics that, according to the Constitution, should be public.
"The first few days will be difficult," Oliveros says. "First of all, the opposition majority at the National Assembly should ask the ministers to reveal the true figures. The Economy Minister owes the country information."
Venezuela's Central Bank stopped publishing official inflation levels over a year ago. For its part, the National Institute of Statistics hasn't disclosed figures on poverty for over two years.
Oliveros thinks that it is necessary to revise those laws that have brought about the current economic crisis, namely the Fair Prices Act, capital and exchange-controls legislation, and the heavy labor regulations.
"Also, the National Assembly must demand that the government be held accountable for the Chinese Fund, for the Fonden's US$120 billion. Above all, we need an Assembly that wants to work," he says.
The new congressmen, according to Oliveros, should demand that the government grant real independence to the Central Bank and to state-owned oil company PDVSA.
"The National Assembly must prove to the country that the opposition has done good work, that they are an alternative to the government and can move Venezuela forward," he explains.
Oliveros says that the opposition must refrain from carrying out a witch-hunt against Chavistas. Their priority should be to oversee what is being done with taxpayer money. If ministers can't answer relevant questions as they should, the National Assembly would be authorized to remove them from their posts or to request audits and investigations.
"Although we are still in an economic crisis, change in the National Assembly brings hope and encourages people to think that things can improve. Today, we are in a completely different situation than a couple of days ago."
[adrotate group="8″]
"Hugo Chávez Dies for the Third Time"
Jorge Tricás, professor of political sociology at the Andrés Bello Pontifical Catholic University, asserts that the opposition's victory is not a "protest vote." Rather, it is a clear message that Venezuelans want "to get rid of the government." The public has lost its confidence in Chavismo; people don't believe that it can evolve in order to improve their lives, he says.
Tricás believes that the Venezuelan election caused a "political earthquake" comparable to that seen recently in Argentina, where conservative Mauricio Macri defeated President Cristina Kirchner's candidate, a Maduro ally.
"These election results will bury Chavismo," he says. "But it all started 15 days ago in Argentina; what we are witnessing in Venezuela is the domino effect."
"We have also witnessed Chávez's third death," Tricás adds. "First came his physical expiration in December 2012, an event which the government didn't disclose. Chávez's second death came on March 5, 2013, when Maduro and his circle chose to announce their leader's passing. December 6, 2015 marked Chavismo's political death. It came 33 months after Chávez first died."
According to Tricás, Chavismo has become a "political aberration" since the movement's own grassroots have dismantled Chávez's once formidable political machine.
Tricás interprets the election as a plebiscite on Maduro's performance. He concludes that the opposition's victory can lead to a presidential recall referendum.
A hard task awaits next year's National Assembly, whose mission is not limited to restoring a market economy. The new congressmen must also revert the government's arbitrary actions, enforce the separation of powers, and become Venezuelans' true representatives.