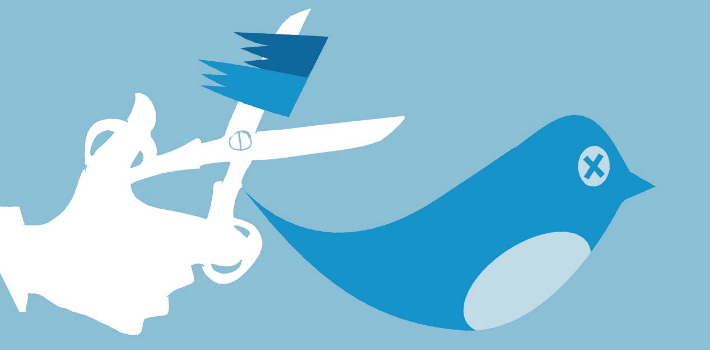 EspañolThe state of free speech in Venezuela has worsened over the last year, and the few remaining independent media outlets are under attack by the government. This according to the Inter-American Commission on Human Rights (IACHR), which convened its 71st General Assembly of the Inter-American Press Association (IAPA) in South Carolina on Friday, October 2.
The event gathered over 300 press workers and culminated on October 6, after five days of sessions focused on the "wave of censorship" spreading across the Americas. During the meeting, IAPA Regional Vice President Asdrúbal Aguiar introduced four resolutions urging the General Assembly to condemn the Venezuelan government for its violations of free speech.
The resolutions single out Venezuelan President Nicolás Maduro and National Assembly Chairman Diosdado Cabello as the nation's "primary killers of free press and the concealment of public information."
Furthermore, Aguiar called for the release of Venezuelan political prisoners and the creation of an international committee to observe the upcoming legislative elections.
The IAPA concludes that the government of Venezuela is currently "establishing totalitarian control over the media," including "efforts to criminalize the work of journalists" and restricting access to information.
So far this year, the Press and Society Institute (IPYS) has documented 287 free-speech violations in Venezuela, with at least 237 of them directed at foreign or regional media. Such is the case with news outlets La Patilla, Tal Cual, and El Nacional, which each face a multimillion-dollar lawsuit from Diosdado Cabello for alleged "moral damages."
[adrotate group="8″]
Cabello filed suit after the outlets republished information, initially reported by Spanish daily ABC, that suggested the National Assembly chairman is connected to drug trafficking and is a prominent member of the Soles Cartel.
Social Media: A Double-Edged Sword
According to the Venezuelan Criminal Forum, the Maduro administration has jailed 31 people for participating in anti-government protests, and six for criticizing officials on social media.
Sunday, October 4, marked one year in jail for Inés González Arraga, a vocal critic of Chavismo on Twitter.
The government accused González of "cyber-terrorism" after she posted tweets regarding the murder of ruling-party Congressman Robert Serra.

https://twitter.com/inesitaterrible/status/518046297841221633
"Robert Serra was not a human being. He was a criminal who led a squad of terror and gave kids guns. So widows, cut the crap!"
She was charged with public incitement, assault on a public official, and violent assault.
In July, González's sister claimed police officers beat Inés when they transferred her to a military hospital.
Venezuelan authorities are holding Inés inside the Bolivarian Intelligence Service in Caracas. Doctors have diagnosed the young activist with ovarian cancer and say she will need a complete hysterectomy.
González's case, however, is not an isolated incident, and several other Venezuelans have landed in jail over posts on social media. Victor Ugas spent eight months in prison for tweeting a picture of Serra's body at the Bello Monte morgue. The police charged him with "cybercrime."
Police also arrested Ginette Hernández, and her uncle Lessy Hernández, for tweeting that the National Assembly "would be in mourning" weeks prior to Serra's death.

While the Venezuelan government has been unable to prove that the congressman's murder was politically motivated, it has nevertheless targeted social-media users who have mentioned his name.

So far, police have arrested 11 suspects in the case, including former Councilman Julio Vélez, who they allege is the mastermind. However, prosecutors have not charged Vélez with homicide, but with forging and using public documents, hiding a weapon, and hiding ammunition.