EspañolFormer Brazilian President Luiz Inácio Lula da Silva acted as a lobbyist for Odebrecht, a construction company linked to the massive Petrobras corruption scandal, according to leaked emails obtained by police.
An email exchange in 2009 between Odebrecht directors and Brazil's former minister of Development, Industry, and Foreign Trade, Miguel Jorge, suggest Lula lobbied for Odebrecht in Cuba, where the company was contracted to revamp the port of Mariel, according to local press reports.
The leaked emails indicate Lula made commitments with the firm's executives to ensure access to credit from the Brazilian Development Bank to fund new projects.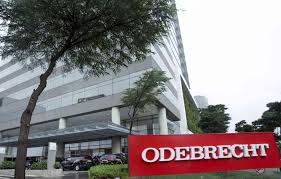 The exchange also suggests Lula helped the company secure a contract for the construction of a dam in Namibia, which was never completed.
"I was [with Lula] and the PR [president] lobbied … the Namibian president was the one who started," one of Jorge's leaked emails reads. "He said there would be a tender [for the construction project], but that he is trying hard for the Brazilians to win it, which he thinks is half-way there."
In response to his emails becoming public, Jorge has said that "it is a minister's obligation to promote the interests of Brazilian companies in a highly competitive market." The former minister also warns against confusing "lobbying with corruption." Odenbrecht, meanwhile, says the exchange was a "legitimate institutional action."
Brazilian authorities are currently investigating Odebrecht in connection with a corruption scandal involving the state-run oil firm Petrobras. The construction company's president, Marcelo Odebrecht, has been under house arrest since June, charged with bribing Petrobras officials in order to secure lucrative contracts.
Lula in the Police Spotlight
On September 12, Brazilian authorities filed a motion with the Supreme Court to call former President Lula da Silva to testify regarding the corruption investigation. Federal police say Lula and his ruling Workers' Party (PT) "could have benefited" from the bribery scheme.
"In his capacity as chief executive of the country, Lula da Silva could have benefited from the scheme at Petrobras, obtaining benefits for himself, his Workers' Party, or even his government, under the support of his party base which was supported by illegal business," the police said in their request.
[adrotate group="8″]
The largest corruption scheme uncovered in Petrobras involved awarding contracts with inflated values and splitting the profits between the oil company's directors and some politicians. Among those already arrested, police have detained Lula's former chief of staff, José Dirceu, and PT Treasurer João Vaccari.
Authorities are currently investigating over 50 political leaders and businessmen in connection to the scandal, including Senate President Renan Calheiros; Congress President Eduardo Cunha; former Cities Minister Mário Negromonte; former president and current Senator Fernando Collor de Melo; senator and the president's former chief of staff, Gleisi Hoffman; former Energy Minister Edison Lobão; and former governor — and the only member of the opposition — António Anastasia.
The scandal has shaken up the Dilma Rousseff administration, but prosecutors have so far decided not to investigate the president, despite accusations of her involvement in the scheme.