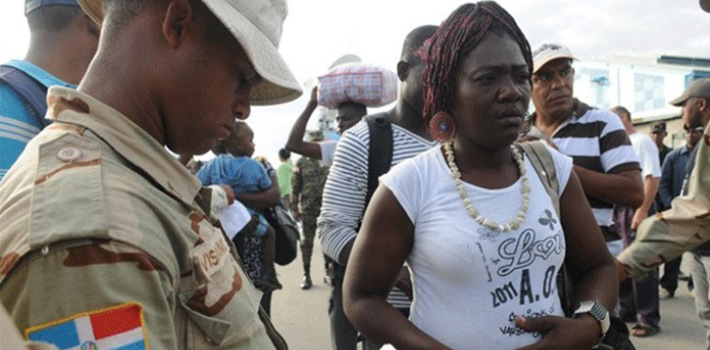 EspañolThe Haitian government is lashing out at the Dominican Republic for having resumed the mass deportation of people of Haitian descent.
On August 17, Haitian Foreign Minister Lener Renauld denounced the Dominican government's unilateral measure, which did not include a protocol for an orderly repatriation of undocumented migrants.
Meanwhile, Dominican authorities have rejected Haiti's proposals, suggesting they need not consult with a foreign government over their own immigration laws. Moreover, the Dominican government has said they will not sign any new repatriation protocols.
Renauld says he has informed the Caribbean Community (CARICOM) and the Organization of American States (OAS) about the situation, and has made clear that Haiti will not receive undocumented immigrants who are at risk of statelessness.
On Wednesday, August 19, the Dominican government deported the largest group of Haitians from the province of Dajabon: 25 men and 10 women, who were arrested during raids on farms and businesses in the provinces of Santiago de los Caballeros and Valverde. On Saturday, August 15, local authorities deported another group of 18 Haitians.
Left without Nationality
On Tuesday, August 18, OAS Secretary General Luis Almagro once again warned that there are people in the Dominican Republic that are in danger of becoming stateless.
Almagro noted an OAS report, which was presented to the Permanent Council on July 29. The report recognizes the Dominican Republic's right to deport foreigners who lack residency permits, but warns that due to the government's migration policies, "there are people at risk of being left without any nationality."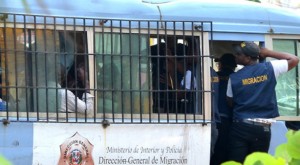 Several human-rights organizations have pointed out that there are thousands of people who were born in the Dominican Republic to Haitian parents who lack documents because authorities have refused to issue them. These people are at risk of being deported to Haiti, where authorities will likewise not accept them.
However, the Dominican Republic insists that there is "not a single case" of statelessness. "It is not true that there are stateless [individuals], or an interest to deport any particular group of foreigners, much less Dominican citizens," Foreign Minister Andrés Navarro said.
The president of the OAS National Commission of Human Rights, Manuel María Mercedes, disagrees with the Dominican government's statements, and says there are indeed "thousands of citizens in that situation."
In 2014, the Dominican government rolled out the National Plan for the Regularization of Foreigners to allow those who lack documentation to apply for legal status.
Under Dominican law, children of undocumented immigrants are not Dominican citizens, despite being born in the country, since they are deemed descendants of foreigners who are "in transit."
Jameson Merilus Esterlin, 23, is one of the many citizens affected by the decision. "I was born here in the Dominican Republic, in Barahona. The Central Board has given me my records, but when I ask for my identity card, they do not want to give it to me," he says.
[adrotate group="8″]
"They say I was registered on a foreigners list; that I have to go to Haiti to get my documents there, and come back here to undergo the migration processes."
Of the 524,000 foreigners living in the Dominican Republic, an estimated 288,500 managed to register for a legal residency permit. The authorities say the rest must leave the country or face deportation. According to the Department of Immigration, over 66,000 people voluntarily left to Haiti since the repatriation process resumed.
Accusations of Racism
On Wednesday, August 19, Dominicans living in Florida held a protest outside the Haiti Consulate in Miami to demand a stop to the "smear campaign" against their country over its new immigration policy.
The Dominican Coalition of Florida (Codomfla) criticized the Haitian government for making them look like "slave-holders and racists."
Activist Magalys Mella argues that just like the United States has welcomed Dominicans "as immigrants," her country "welcomes anyone who follows immigration law and regulations."
The group marched from the Dominican Republic Consulate to the Haiti Consulate, where Mella delivered a letter to consul Jean-Marie Francois Guillaume.
Update: September 3, 2015. We have corrected the headline, since the earlier version was not consistent with the content of the article.