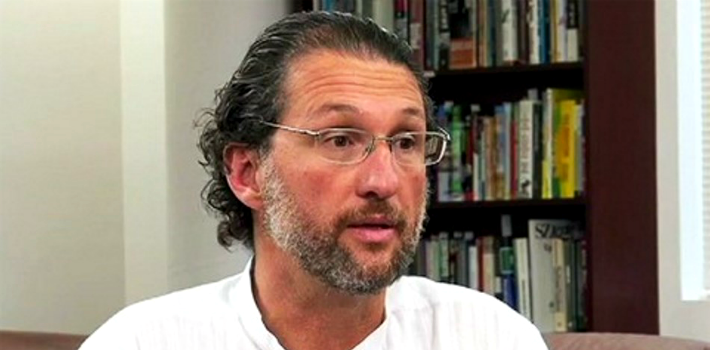 EspañolAn Ecuadorian journalist has lost his job at El Comercio for allegedly being too critical of President Rafael Correa on his personal Twitter account.
On August 17, the newspaper informed Martín Pallares, who led the outlet's digital division, that they were letting him go because he broke the company's social-media policy.
According to the free-speech NGO Fundamedios, El Comercio dismissed Pallares because he failed to "comply with [the newspaper's] supposedly polite requests" to stop posting critical comments about the Ecuadorian government on his Twitter account.
The NGO says the newspaper's management told the journalist that he had been fired because "he preferred to continue expressing himself on social media than to keep his job."
Pallares's disclaimer on his account that his views do not reflect those of his employer was evidently not enough to protect him from punishment. El Comercio's attorneys explained to Fundamedios that Pallares failed to comply with the company's Guidelines for Good Practices on Social Media, which has been in effect since May 2012.
The company claims that the document specifies that everything an employee writes on Twitter "implicates not only the owner of the account, but also the institutional image of the company," and that "derogatory opinions can lead to the loss of credibility for both the author and the company, besides potential lawsuits."
While the journalist admits to "taking some liberties" with the company's guidelines, he argues that free speech, as a human right, should not be restrained on social media.
President Correa's weekly television program, which he often uses to single out opposition leaders and dissident voices, has repeatedly mentioned Pallares, who has 16,200 followers on Twitter.
In June, the president attacked Pallares for one of his El Comercio columns which criticized his proposal for an inheritance tax. In 2014, Correa displayed the journalist's tweets on air.
Despúes de lo que le hacen a Picq no pueden tener cara para decir que en el Ecuador hay estado de derecho o derecho a un proceso justo

— Martin Pallares (@Martinminguchi) August 15, 2015

"After what [the government] is doing to [Manuela Picq], they cannot seriously say there is rule of law or due process in Ecuador"
Journalists under Siege
However, the firing of Martín Pallares is not an isolated case. Mónica Mancero, a columnist for El Telégrafo, claims the state newspaper stopped publishing her articles on August 3 after she exposed the mismanagement of funds at the government-run Yachay Tech University.
[adrotate group="8″]
Mancero had previously expressed irritation with the newspaper over their editing of her criticisms of the Correa administration.
Earlier this year, the Superintendency of Information and Communication (Supercom) opened a criminal investigation against the cartoonist Xavier "Bonil" Bonilla over alleged "socioeconomic discrimination" in one of his drawings.
In May, the same office fined Ecuadorian daily La Hora US$3,500 for failing to cover a local mayor's speech.