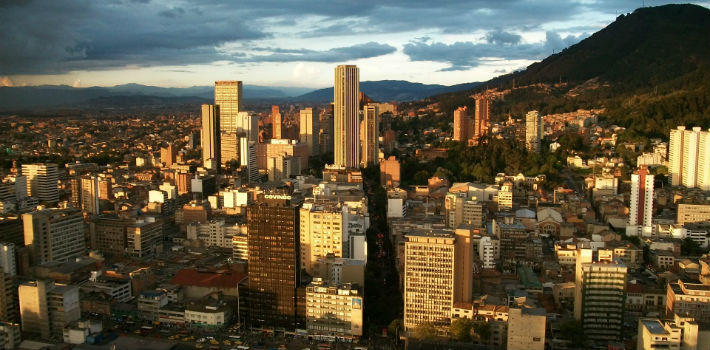 EspañolThe Libertarian Movement of Colombia have made history. By collecting 110,255 signatures, they have enough to register Daniel Raisbeck's candidacy as the first ever Libertarian for mayor of Bogotá.
With the signatures in tow in time for registration on Friday, July 24, he can now focus his campaign on the October 25 election. Raisbeck's plan is to offer a change in management, with clear principles of independence and freedom.
Gran trabajo del equipo [email protected] para conseguir al menos 110.255 firmas. No fue fácil armar la logística. pic.twitter.com/fI7KYTxE4F

— Daniel Raisbeck (@DanielRaisbeck) July 21, 2015

"Great work from the Libertarian Movement team, gathering at least 110,255 signatures. The logistics weren't easy."
Even though Colombia's electoral authorities require 50,000 signatures as a minimum to enter the mayoral race, the Libertarian Movement garnered more than twice the minimum. That way they can ensure no doubt over the validity of signatures.
Jumping Through Hoops
Raisbeck told the PanAm Post that he faced a series of hurdles when gathering signatures for the campaign. In the beginning, being an independent candidate played against him, since his team did not possess the logistical experience or the support to spread their message.
The Libertarian candidate said that not until the last month of the campaign was he able to assemble a worthy team to surpass the required number of signatures.
Another notable obstacle his team had to face was the certification of a sufficient bank balance with the registrar, valued at COL$128 million (US$45,000). They could not lean on an established donor base or institutions to invest in the candidacy.
Raisbeck said that the campaign will now focus its outreach strategies through social media, mass media, and public debates to engage bogotanos about the Libertarian Movement's proposals.
Constituents Hungry for Reform
The traditional political parties in Colombia "are smeared" and have not fulfilled the citizenry's expectations, Raisbeck added.
"Almost 80 percent of citizens reject political parties, and [another] 80 percent reject the FARC … which means that the traditional political organizations are almost as disrespected as the Revolutionary Armed Forces of Colombia."
For Raisbeck, increasing taxes does not serve Bogotá's citizens. Money will always be better in the pockets of citizens, he said, adding that "it is they who better manage their funds."
Regarding the state of education in Colombia, the Libertarian candidate contends that public education has failed to accomplish its purpose. If elected mayor of Bogotá, he would offer alternatives, such as school vouchers for parents, so families could decide the type of education they want for their children.
Similarly, he said that his main solution is reducing the state's apparatus and encouraging citizen participation in politics.