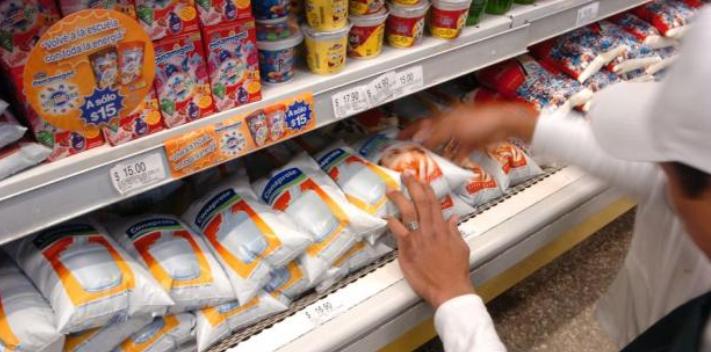 EspañolVenezuela will have the opportunity to pay off its US$70 million debt with Uruguay with crude oil, according to a statement from Uruguayan Foreign Minister Rodolfo Nin Novoa on Thursday, June 25.
"This pertains, basically, to dairy products and other products, such as chemicals and textiles," the foreign minister said. "The government has an inter-ministerial commission working to find options to settle the debt through some compensation in our purchases of oil from Venezuela."
Nin Novoa says the problem stems from "trade competition" with New Zealand, which has traditionally exported dairy products to Venezuela.
"When Venezuela joined Mercosur, it didn't have to pay tariffs anymore. Uruguay and Argentina became its main suppliers of dairy products, and we pushed New Zealand a bit aside. Now, Venezuela is bringing products from New Zealand in again. It is a matter of trade competition."
However, María Laura Rodríguez, an economist with Uruguay's Exporters Union (UEU), says the drop in oil prices last year exacerbated the problem, making it more difficult for Venezuela to pay Uruguayan exporters. Currency restrictions have also contributed to the situation, she adds.
"Uruguayan exporters have had problems for many years getting paid by Venezuela. Venezuelan importers face difficulties in obtaining the dollars they need to pay for overseas purchases and it has become more difficult for Uruguayan exporters to collect on debts."
Last April, Uruguay offered to give Venezuela food in exchange for oil after Vice President Raúl Sendic met in Montevideo with his Venezuelan counterpart, Jorge Arreaza.
At the time, Sendic said that the Uruguayan government sought to "establish a permanent commercial flow" with Venezuela, and offered rice, dairy products, and chicken, in exchange for Venezuelan oil.
Crisis at the Dairy Industry
The Uruguayan businesses that have for years depended almost entirely on exports to Venezuela have taken a blow, and Rodríguez says many of those businesses have yet to find alternative markets for their products.
"For example, in the case of cheese that was exported to Venezuela, you can't quickly find alternative markets when you already have an entire infrastructure built around an exporting trend developed over years," she said.
Nin Novoa, for his part, said that "the government is working to find new markets, since Uruguay's export problem with milk and dairy products is not limited to Venezuela."
In February, Ecolat, a producer of dairy products owned by the Peruvian Grupo Gloria and a Parmalat representative in the country, said it had no other option but to close a factory in Nueva Helvecia (Colonia), resulting in 400 jobs lost.
Recently, San José's Schreiber Foods also announced it was closing up shop over significant losses incurred due to rising local and international prices, and from losing exporting markets like Venezuela, Russia, Mexico, and Brazil. Some 170 plant workers were left without a job.
Uruguay Also Owes Venezuela
In 2005, Uruguay signed an Energy Integration Agreement with Venezuela, establishing subsidized prices for crude and a 15-year financing agreement, which has since been renewed annually. In January 2015, Venezuela made the financing scheme more flexible, allowing Uruguay to pay for only 25 percent of the delivered fuel within 15 years, and to pay for another 50 percent with food.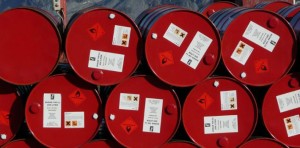 The National Administration of Oil, Alcohol and Portland Cement (ANCAP) is the state-owned company in charge of exporting and managing Uruguay's gas and alcohol monopolies, as well as importing, refining, and selling oil derivatives.
Negotiations between ANCAP and Venezuela's state-run PDVSA to pay off the debt in advance involve some US$700 million in oil purchases. While the Uruguayan company pays only 2 percent interest on its debt with PDVSA, it would have to pay 6 percent on average if it were to borrow the money from banks or through bonds.