EspañolOn Thursday, May 14, the Venezuelan Ministry of Foreign Affairs denied that the government is violating the human rights of Colombian nationals being deported from the country, and described the allegations as "maneuvers" of the opposition.
National Assembly President Diosdado Cabello said that all the deportees were "conspirators" and argued that they were linked to a conspiracy to fuel the alleged economic war affecting Venezuela.
Between January and April 2015, nearly 2,000 Colombian nationals were deported from Venezuela. Upon reaching home, many reported that they had been mistreated by Venezuelan authorities and separated from their families.
Daniel Salgar, a journalist with Colombian daily El Espectador who has been in touch with many of the deportees, told the PanAm Post that the National Bolivarian Guard (GNB) is responsible for multiple abuses during the deportation process.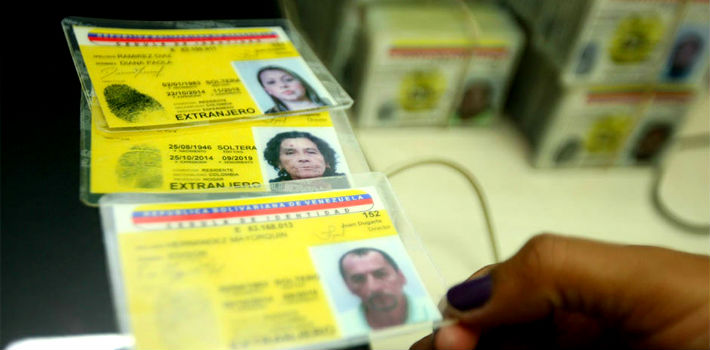 What is the current situation on the Colombian-Venezuelan border?
There is a large presence of the GNB at the official border crossing, and Colombian authorities are trying to stop smugglers, known locally as bachaqueros. But there are also at least 100 irregular border crossings, many of which have little or no presence from the authorities. Instead, they're controlled by criminal gunmen who resort to smuggling as a source of illegal revenue.
Smuggling has become inevitable in a country where buying food and gas is so cheap, as it is in Venezuela. No anti-corruption measure would be effective while corruption is so rampant, there's an insufficient number of security forces, and such a large difference between the value of both currencies.
In the case of refugees, they should be allowed to purchase food and basic services. However, this does not always occur. The fact that they're Colombian, and the ignorance of the Venezuelan authorities over the validity of temporary asylum requests, means that they're being prevented from buying food and medicine. At some checkpoints, they're being detained for hours.
Meanwhile, we have people who have been deported for unclear reasons. The Venezuelan government has the right to do so as long as the deportees are in the country illegally. The problem is not deportation itself, but the treatment that a lot of Colombians have been subjected to in the process. It has been proved to be discriminatory and involve a series of human-rights violations.
What kind of rights violations have Colombians suffered?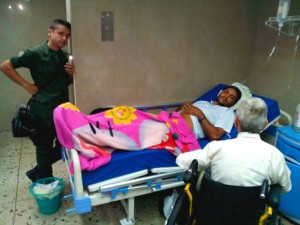 When deportation started to increase, many Colombians arrived having been through serious mistreatment. Complaints have been filed before the Ombudsman's Office in the Department of North Santander over abuse by the authorities.
There was the case of a minor, who was raped during her deportation process. The GNB beat a young man who had recently undergone surgery, and he needed to be transferred to a hospital as soon as he crossed the Colombian border.
We have testimonies of restrictions on access to food, drinking water, communications. It's common for Colombians to be stigmatized as smugglers, people think that all of them living in Venezuela are stealing or using products meant for Venezuelans.
There are a lot of Colombians that are in an irregular situation, but many are not. They are migrants who have left Colombia seeking a better future in Venezuela, and now they're facing this situation.
What is the procedure after an Venezuelan official detains an illegal Colombian migrant?
What the authorities should do is to deport them by delivering them to the Colombian migration authority. However, this has not been the case for everyone. There have been mistakes, including Venezuelan nationals being deported to Colombia; Colombians with a valid passport allege they have been detained, and kicked out of the country in the same bus as irregular migrants.
Colombians who obtained their Venezuelan residence permit during the Chávez era, which have now expired, are being sent back to Colombia, despite the fact that they think of themselves as Venezuelans. There are people who have been living there for more than 40 years; they have their children there.
Then there are the refugees at risk of deportation, which violates the international legal principle of non-refoulement. For no reason should a refugee be sent to the country he was displaced from, because this would put his life at risk.
What happens to those people when they are expelled from Venezuela?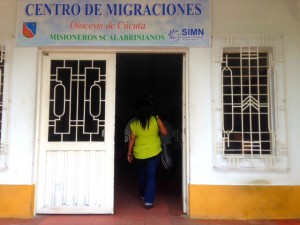 Many Colombian deportees don't have a place to go, so they cross the border, stay in Colombia for a couple of hours, and return to Venezuela. It's like a pattern. They bribe the guards to go back to their homes.
With the crisis of the Venezuelan bolívar and the strength of the Colombian peso, Colombians become a magnet for Venezuelan guards looking for a business opportunity.
Colombia has made an effort. Once they arrive in the country, Foreign Ministry officials interview and profile them, and they're sent to a network of 20 institutions that aim to help the deportee to start a new life in Colombia.
For those who need to return to Venezuela, how do they make ends meet?
The average deportee is poor: last week at least one group of 40 Colombians arrived from Caracas, many women were domestic employees and most of the men were construction workers. These are people who weren't able to survive even amid the economic crisis in Venezuela; others will obviously work illegally.
Why do you think the Venezuelan government has increased deportations? 
The first hypothesis is that Venezuela is using the deportations as a means to divert attention. President Nicolás Maduro has insisted on accusing Colombia's right-wing and paramilitary forces of plotting to kill him. The deportees also accuse Maduro of looking for an external scapegoat for Venezuela's internal crisis.
Another hypothesis states that due to shortages affecting the country, it has become necessary to deport people, who obviously demand food, to reduce pressure on the demand side.
More and more Venezuelans are also migrating from their country. How is this situation perceived in Colombia?
It is interesting that many middle-class individuals, businessmen, and entrepreneurs from Venezuela have turned up in Bogotá as migrants. A lot of Venezuelans coming from less wealthy regions have become established near the border.
Some of them migrate for security reasons; they talk about the existence of gangs, threats from the GNB, and a lot of extortion cases. These are Venezuelans illegally crossing the border, with all the risk that entails, to come live in Colombia. This indicates the social and economic crisis underway in the neighboring country.