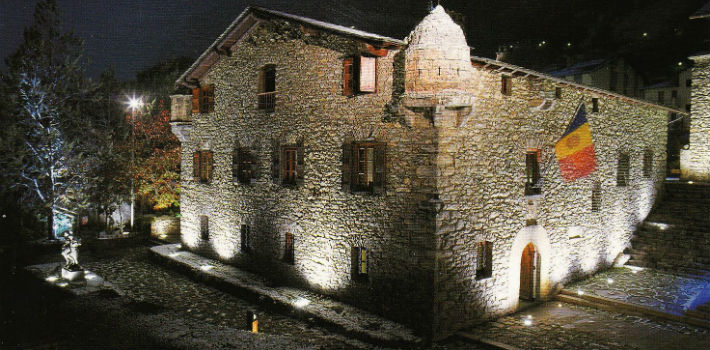 EspañolSpanish daily El Mundo revealed on Tuesday that Andorra's Criminal Court ruled 10 months ago that Venezuelan officials of the Hugo Chávez administration could withdraw millions of euros from accounts held with the Banca Privada d'Andorra (BPA), part of Banco Madrid.
The funds, previously blocked on November 30, 2012, were released in May 2014 after judge Anna Estragués ruled in favor of the Venezuelans' lawyers.
Estragués found a lack of evidence linking the account holders to allegations made by Andorran prosecutors, US financial crime unit FinCEN, and Spain's Financial Intelligence Unit (Sepblac). The three bodies maintain that Venezuelan officials used accounts in Andorra, a European mountain principality located between France and Spain, to launder illegally-obtained money.
The former members of the Chávez administration are alleged to have accepted bribes from international companies in return for awarding them lucrative public contracts.
"All of these elements are not currently obvious, and with almost a year and half passing since the adoption of precautionary measures … other evidence of the original crime of alleged money-laundering in the Principality has not emerged," reads the sentence made by Andorra's Tribunal de Corts, which simultaneously unfroze the bank accounts in question.
Who Benefits?
Diego Salazar Carreño is chief among the beneficiaries of the ruling. First cousin to Rafael Ramírez Carreño, Venezuela's ambassador to the United Nations, Salazar Carreño is the former president of state petroleum firm PDVSA — a company accused by the US Treasury Department of laundering US$2 billion via BPA.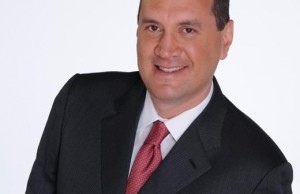 Salazar Carreño isn't only known in Venezuela for his connection to Rafael Ramírez. According to watchdog website Poderopedia, he obtained a multi-million PDVSA contract to manage its insurance and reinsurance policy, and is also linked to the purchase of the media organization Cadena Capriles in October 2013.
El Mundo detailed earlier in March a conversation in late 2012 between Luis Mariano — the man in charge of managing Salazar Carreño's accounts in Andorra — and BPA manager Pablo Laplana.
In the recording, made by Andorra's Guardia Civil in the course of money-laundering investigations, Mariano refers to Salazar's willingness to bribe Andorran authorities to unblock his accounts, which contained $200 million.
Laplana reportedly replied that the director general of BPA, Joan Pau Miquel (now jailed), the Finance minister of the principality, and the director of Andorra's Central Bank had already met to discuss such a move.
The Spanish daily further reported on a meeting between the lawyer working for Salazar and Laplana, in which Mariano convinces the official of the negative ramifications that "could be uncovered" if it were proven "that clients of the bank belonged to a criminal band that's moved over a billion dollars."
In other telephone recordings, Mariano reveals that Salazar's sources of income had not dried up. "The Chinese are paying him, and they can't enter the blocked accounts," the lawyers says, threatening that the Venezuelan business magnate will simply open accounts in another country and deny BPA his custom.
According to the Andorran police report, Mariano claimed to have received orders from Salazar to open an account in Geneva, Switzerland. Laplana answers that if there are "difficulties" with the Swiss, Salazar can open new holdings with BPA's branch in Panama, saying he'll begin work on establishing them immediately.
In the 2012 report authored by FinCEN, multiple other high-profile business and political figures are implicated in money laundering via European banks.
Among those implicated are former Vice Minister for Energy Nervis Gerardo Villalobos, military official Alcides Rondón — who occupied key security posts under Chávez— and former Vice Minister for Development Javier Alvarado. Also accused by the US authorities are former intelligence chief Carlos Aguilera and business magnates Rafael Jiménez and Omar Farias.
Venezuelan Silence
Although it became known on March 16 that the former Chavista officials used BPA accounts to launder around $4.2 billion, it took another eight days for judicial authorities and the National Assembly to announce a separate investigation.
Without offering further details, Attorney General Luisa Ortega Díaz told press that the Venezuelan Foreign Ministry had requested all relevant information from Andorra about the accounts and funds in question.
A full session of the National Assembly meanwhile saw congressmen agree to open an investigation only if the Venezuelan opposition could provide proof of wrongdoing to the relevant authorities.
"The state Comptroller's committee assumes that opposition congressmen will come and bring proof for us to open an investigation … the investigation will be opened the moment they offer reliable evidence," committee President Pedro Carreño, a close ally of the government, stated.
Neither President Nicolás Maduro nor his executive cabinet have made any statement on the issue.