Free Uber is the campaign of part-time Uber driver and web developer Christopher David, and it just got the dose of public outrage it sought in New Hampshire.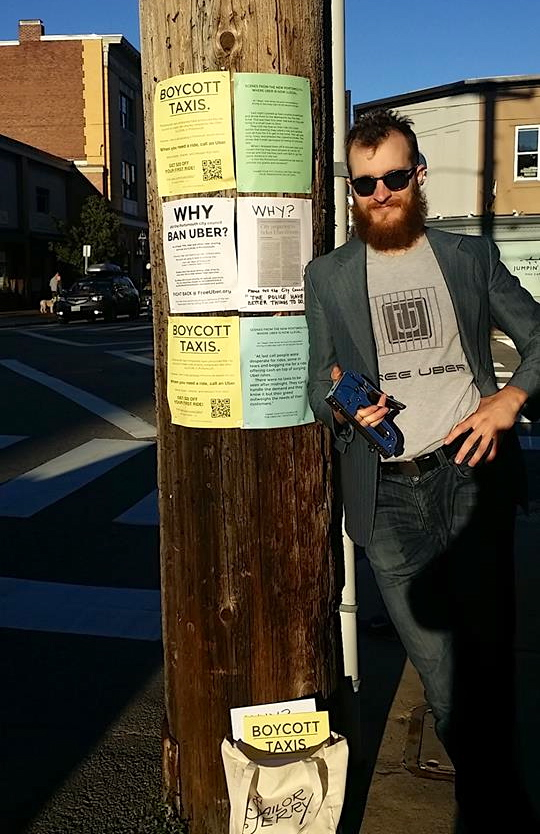 As of September 17, the Portsmouth city council's transportation ordinance has prohibited use of the cell-phone application for peer-to-peer driver services. Consequently, the first citation came this Saturday, October 17, and on none other than Stephanie Franz, a 63-year-old grandmother and day-time bus driver.
As explained in a YouTube recording from David, the initial fine is US$500 for the driver, which jumps to $1,000 for repeat offenses. But he and many fellow drivers are eager for the legal challenge and do not fear the fines.
"We are organizing people to do as much effective activism as possible to overturn this ordinance, and have the Portsmouth government and then other governments take a strictly hands-off approach towards Uber," David told the PanAm Post.
"It should not be regulated; it should not be touched at all," he added.
The transportation ordinance requires ride-sharing companies — such as Uber — to carry proof of commercial insurance and criminal background checks for all their drivers. However, the company and its fleet of drivers have not complied. "It doesn't conform" with their business model, explains William Guernier, Uber's general manager of expansion markets on the East Coast.
David, who moved to New Hampshire as part of the Free State Project, explains that the identities of the drivers are "Uber's most closely guarded secret," so asking them to disclose their drivers' data before being able to operate in the city "is almost like asking Coca-Cola to disclose the secret recipe of Coke before being sold in Portsmouth."
Franz now faces the $500 fine and has a court date for December 7. However, she has shared that Uber officials have offered to represent her in court and cover all the fines she may receive for providing the service.
According to David, Free Uber has received an "overwhelmingly positive response" in Portsmouth. He says he continues to drive for the app and that most of his costumers are already familiar with the initiative. Moreover, he states that they "recognize the crony capitalism" that is happening between the taxi cartel and the city council.
"We have not had any negative pushback in person, other than some anonymous troll commenters on the online news articles," he said.
Furthermore, David explains that several Uber drivers in the city have been scared off by the new regulation, so they no longer provide the service. This has reduced the number of drivers available in Portsmouth, according to his estimate, to only 25.
"The taxi people have stated publicly that over the past couple of months they have been gathering license-plate information of cars that they identify as Uber, [reportedly] around 50 cars."
Nonetheless, Uber officials have reinforced the fact that the company is willing to pay any fines for Portsmouth drivers, so the number of units available in the city may yet bounce back.
Curiously, the police have been very reluctant to enforce this ordinance, until Franz's case over the weekend. "They think they have bigger fish to fry," David asserts.
"A week ago, I got a verbal warning from an officer who told me not to drive for Uber, and he kind of apologetically said 'I got 10 different taxi drivers coming up to me about this.'"
Pro-Uber activists' last hope is that the Portsmouth city council is up for reelection in two weeks, and most of the city councilors are running for reelection. Therefore, Free Uber will focus on specific voter outreach to inform people whether these authorities voted for the regulation.
An online petition in favor of Uber is also available for locals to oppose the prohibition.
Fergus Hodgson contributed to this article.