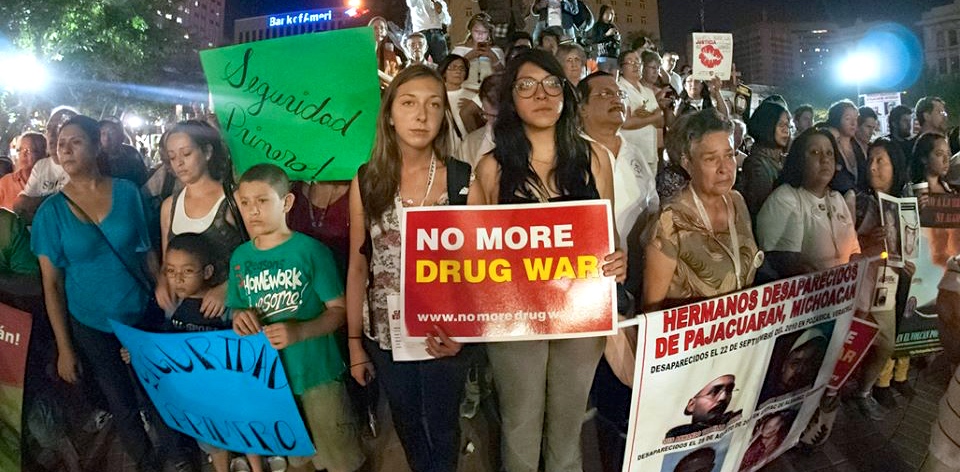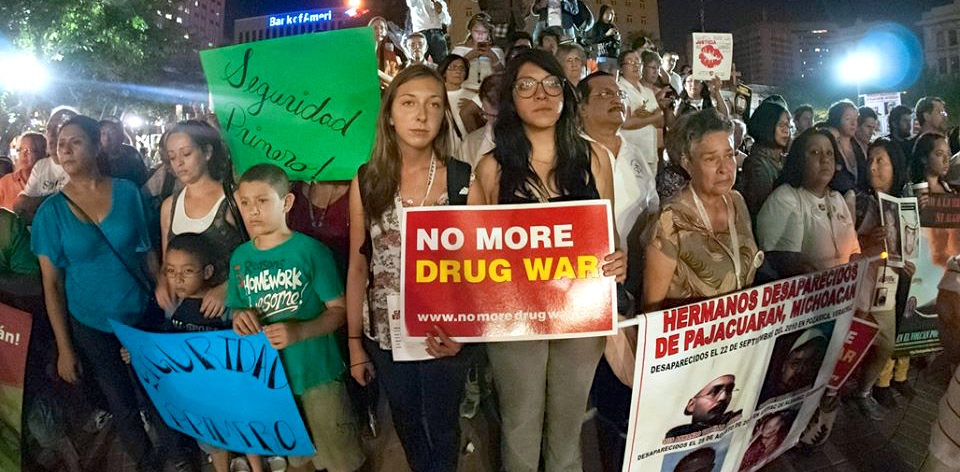 Each year, the United States observes National Hispanic Heritage Month from September 15 to October 15. The Drug Policy Alliance (DPA) is celebrating the month this year by launching Somos DPA, an online tribute that recognizes the "significant and far-reaching" contributions of Latino drug-policy reformers to end the war on drugs.
According to the DPA, the drug war has had devastating results on Latino and Latin American communities through violence, rampant crime, increased mass incarceration, widespread detention and deportation, border militarization, and racial profiling.
"Latinos make up 17 percent of the US population, and use and sell drugs at similar rates as other people in the United States. Yet, Latinos comprise 20 percent of people in state prisons for drug offenses, 37 percent of people in federal prisons for drug offenses, and almost half (47 percent) of all cases in federal courts for drug offenses. Roughly 40,000 people (overwhelmingly Latinos) are deported every year for nonviolent drug offenses," the organization stated in a press release.
"Over the last years, we have been working to figure out how we can best meet the [members of the] Latino community and work together to end the war on drugs, and more importantly to [raise awareness on the fact] that the drug war is a Latino issue," Jerónimo Saldaña, a legislative and organizing coordinator for DPA, tells the PanAm Post.
Saldaña says the project's focus is to acknowledge the "transformative contributions and sacrifices" of distinguished Latino drug-policy reformers on social media. Secondly, and most importantly, he says, the DPA aims to meet "with folks on the ground and work together to advance reforms that affect Latinos."
"We wanted to show that the drug war spurs mass incarceration, mass deportation; that the drug war in Mexico is killing or causing the disappearance of tens of thousands of people. We decided that now was the time to launch a public platform to really engage this audience."
Honoring Latino Activists
To recognize the efforts of those Latin American activists and advocates who have been on the frontlines of justice and drug-policy reform, the Drug Policy Alliance will feature four honorees on its website each week throughout the month-long tribute.
The list begins with Ana Yañez Correa, executive director of the Texas Criminal Justice Coalition. According to the DPA, her work has been "instrumental in educating and organizing key stakeholders about the importance of adopting policies on prison diversion, probation and parole reform, sentencing reform, fair defense, reentry, and overall fairness and efficiency in criminal and juvenile justice."
Saldaña describes Yañez Correa as an incredible advocate who has been doing phenomenal work in this field in the state of Texas. "Her organization is working with John Legend in a campaign to end mass incarceration. We wanted to profile her work, but also highlight how mass incarceration is also a Latino issue, and how thousands of Latinos are locked up in our justice system."
Somos DPA also pays tribute to the 43 students of Ayotzinapa, Mexico, on the one-year anniversary of their forced disappearance. "If anyone has brought [the drug war's negative impact] to the international level," Saldaña says, "it is the friends and family of these students, who have never given up looking for them."
The organization's third honoree is Rafael Torruella, executive director of Intercambios Puerto Rico, an organization that promotes dialogue and critical analysis of drug-related issues in Puerto Rico.
"Rafael has been pushing some cutting-edge reforms in the island, and he has helped save a lot of lives there. Generally, people tend to forget that this is not only something that affects Mexico, but Latin America in general, including Puerto Rico and the Dominican Republic, so we wanted to highlight it," Saldaña says.
Last but not least, the DPA honors the entire immigrant-rights community in California for their work in promoting the AB 1351 bill. If passed, the organization says the bill would "enact much needed reforms to the criminal-justice system to ensure that immigrant families are not separated by deportation for petty drug offenses."
Saldaña explains that the tribute's ultimate goal is to "inject the humanity back" into drug-policy advocacy, and to show that this movement is rooted in people, as opposed to policies.
"I think one difficulty is that people think of Latinos in the United States — and even in Latin America — as a monolith. [They think] that we are all one very cohesive group, which couldn't be further from the truth. We are very diverse gente [people], so we want to reach out to each identity and come together for this issue."