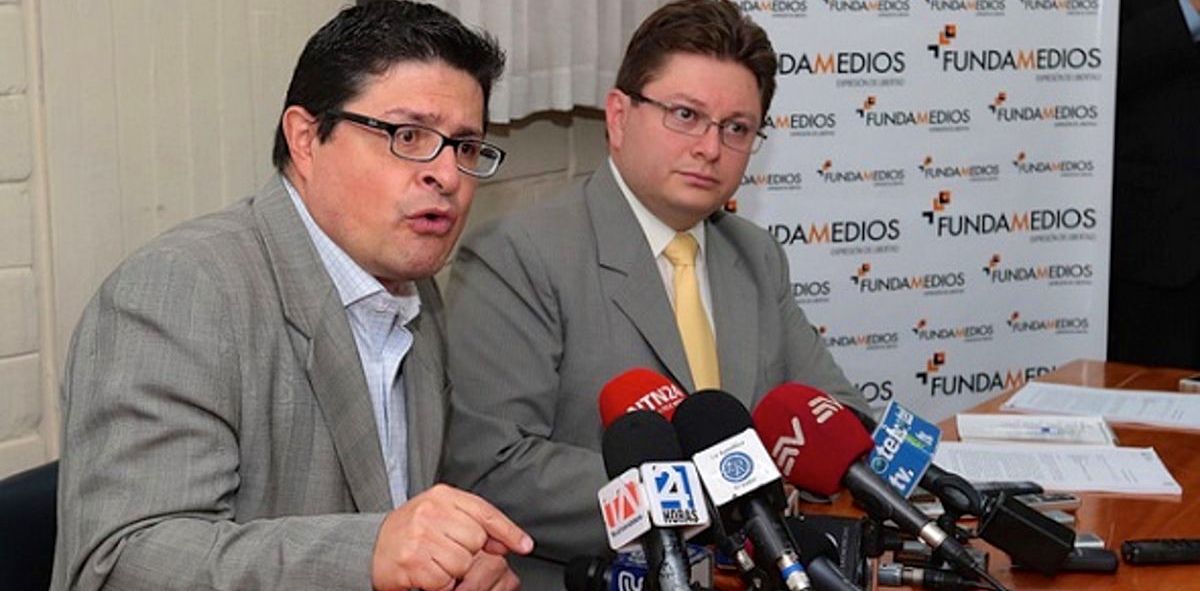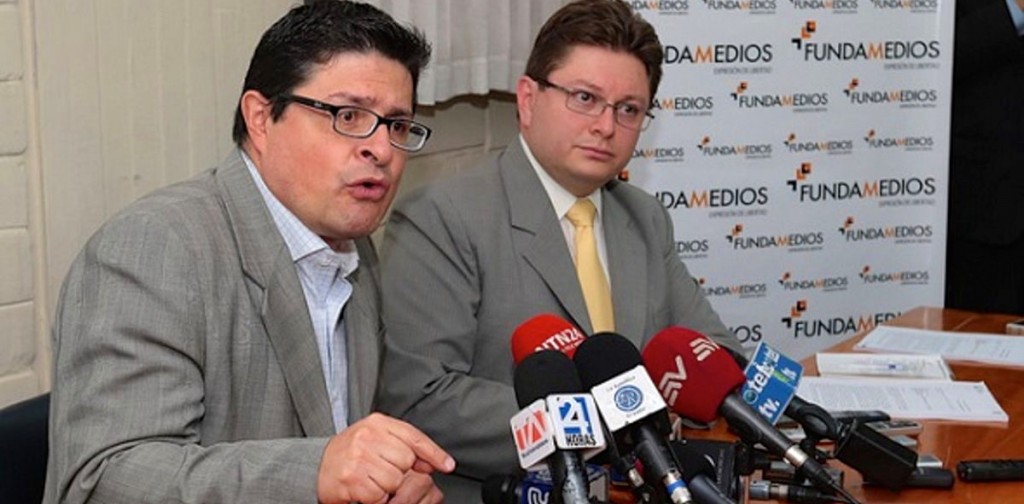 EspañolFollowing local and international condemnation, Ecuador's Communications Secretariat has put its plan to shut down free-speech watchdog Fundamedios on the back burner. According to an announcement from the National Secretariat of Communication (SECOM) on Friday, September 25, the NGO will be allowed to continue its operations.
Gracias a todo su apoyo y solidaridad. Notificación de que se archiva el proceso en contra de Fundamedios. pic.twitter.com/WzMhm7Er3T

— FUNDAMEDIOS (@FUNDAMEDIOS) September 25, 2015

"Thanks everyone for your support and solidarity. The notice [states] the case against Fundamedios has been suspended."
While SECOM has decided to suspend the dissolution process of the NGO, the agency says it has issued Fundamedios a "final warning" to uphold its bylaws and abstain from participating in political activity.
On September 8, the Quito-based group received a letter signed by Communications Secretary Fernando Alvarado, claiming that the NGO had violated its own charter by "grossly expressing political positions."
According to the government, Fundamedios "issued unfounded alerts with the sole purpose of harming Ecuador's prestige and institutions." In addition, SECOM is demanding that Fundamedios be more "transparent" with its funding and to disclose how funds are used when required by the agency.
SECOM's decision to suspend the NGO's dissolution follows a request from Ombudsman Ramiro Rivadeneira on September 21 to put the process on hold.
In a meeting with Secretary Alvarado and Patricio Barriga, head of the Council for Regulation and Development of Information and Communication (Cordicom), Rivadeneira suggested that SECOM instead look to "strengthen democratic spaces and institutions, as the country has already begun a dialogue process."
Defensoría del Pueblo de #Ecuador hace un llamado a la Secretaría Nacional de Comunicación por la no disolución de #Fundamedios

— DefensoríadelPueblo (@DEFENSORIAEC) September 21, 2015

"Ecuador's Ombudsman Office requests that the National Secretariat of Communications not close Fundamedios."
SECOM initially launched the process to dissolve Fundamedios for "engaging in partisan politics" by sharing content from two blogs with political analysis through their social-media accounts.
The NGO's representatives then invoked a constitutional guarantee called the "right to resistance," claiming the state body was infringing upon their rights to free speech and association.
[adrotate group="8″]
The Ecuadorian state's decision to shut down Fundamedios sparked complaints from local and international organizations.
César Ricaurte, head of the NGO, delivered 45 statements from international groups to SECOM's office, including recommendations from three United Nations rapporteurs and two from the Inter-American Commission on Human Rights.
Fundamedios was founded in 2007 to support and monitor freedom of expression and association in Ecuador. Since 2008, it has issued 1,320 alerts regarding attacks against free speech, and 134 statements involving penalties imposed on journalists based on the Media Law enacted in 2013.