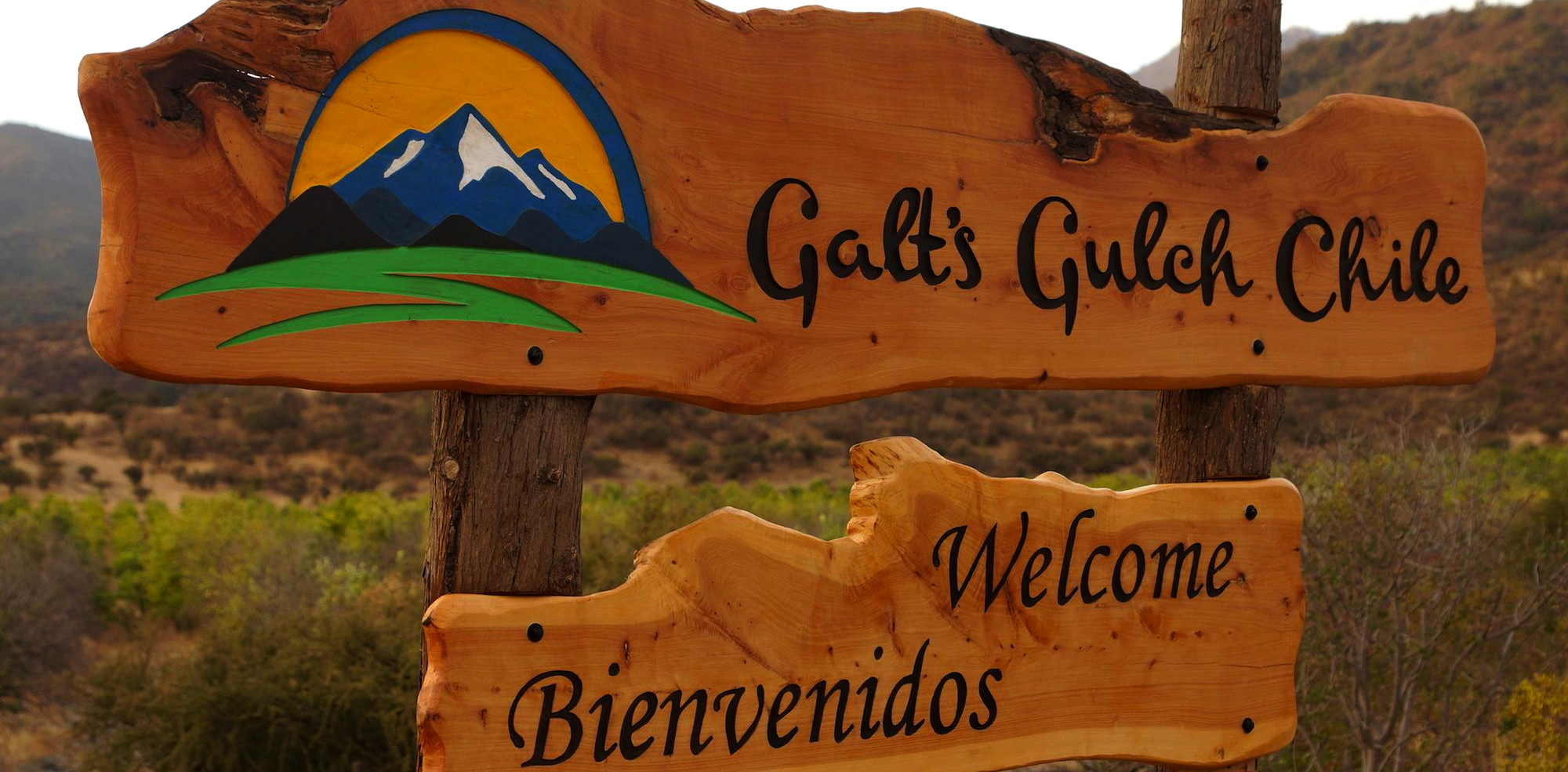 Editor's note: we have received considerable correspondence expressing concern about this article and criminal activity associated with Galt's Gulch Chile. Cathy Cuthbert contributed a letter on the matter: "All You Need to Know about the Demise of Galt's Gulch Chile."
Español"The restoration of Galt's Gulch Chile has started!" reads the statement released via Facebook on Friday, April 25.* After over six months of falling off the radar, the development project inspired by Ayn Rand's dystopian novel Atlas Shrugged appears to be making a comeback, but not without new controversy and grave implications.
In the reboot statement, Galt's Gulch Chile (GGC) condemns a confrontation and robbery on the property that allegedly took place in October 2014: "a handful of short-sighted and self-serving individuals took illegal possession of the GGC offices, clubhouse, farm and land." The release asserts the presence of a "small band of thieves" headed by Thomas Baker, "a crooked military cop," and Edward J. Lashlee, who "was convicted and sentenced to federal prison in 2003 for his role in an $80,000,000 ponzi scheme."
GGC further claims that Baker and Lashlee — alongside Ken Carpenter, Alison Sherman, Cathy Cuthbert, and Ricardo Oyarzun — stole "accounting, bookkeeping, receipts, invoices and corporate files pertaining to most of 2014."
Moreover, the unsigned release states that these individuals took computers, hard drives, topography and architecture files, income from six months of farm sales, "and much more."
"The irony to all of this is that these people, along with Josh Kirley, Jeff Berwick and a few others, refer to themselves as 'rescuers' of GGC … much like when an unwanted and unneeded military force invades a foreign country to pillage and destroy for natural resources."
According to GGC — as they attempt to get the ball rolling again — most of their clients, founding partner Ken Johnson, and "his trusted confidant" Ian Thornton have now reclaimed the land, offices, and some of the stolen items.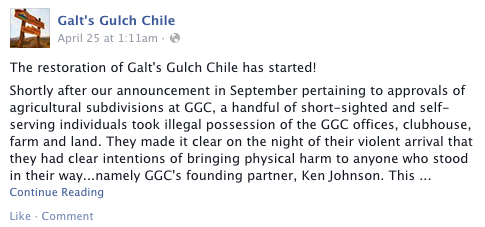 "A Hostile Takeover"
In an interview with the PanAm Post, Ken Johnson provided more details about GGC's recent statement, and the current status of the project.
Johnson asserts that the "hostile takeover" took place on the evening of October 24, 2014, when he was not on the property. He states that a former promoter, three former staff members, and a handful of clients "forcefully came into the property saying they were operating under the power of an attorney from a Chilean real-estate swindler."
"They took all the computers, stole hard drives, pen drives, all the accounting. Everything that was there was taken," Johnson says, adding that they were also looking to physically harm him.
"The intent of taking over our offices, in my opinion, was to take all the information they could and halt the project, and that's what they did for six months," he says. According to Johnson, "their goal was to drive the project into the ground, and try to force [him] and the other shareholders to walk away."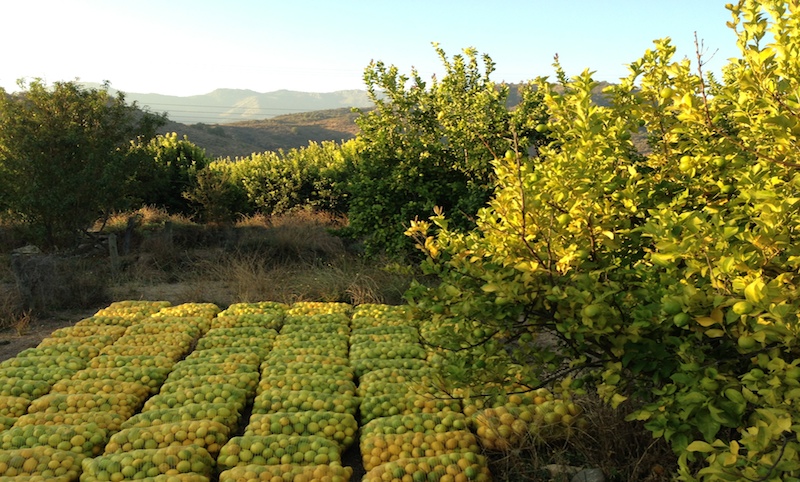 "Unfortunately for them," he says, "it didn't work out, and we're finishing the project now."
When asked what happened during the six months in which there were no updates on GGC, Johnson explained that he and the other shareholders started criminal proceedings against all the people involved in the attack, "which looted the project of about half a million dollars."
He further states that he had to negotiate with Edward Lashlee, who not only threatened him several times, but also demanded that Johnson leave his position as majority shareholder.
"Then I found out that he had also been helping the Chilean swindler that we now have criminal charges against," and the negotiation was over.
Regarding the current status of the land, Johnson explains that even though they haven't been able to recover the stolen information and devices, the project is moving forward. All the court proceedings should be completed this year, he says, after which the 70 clients GGC has will be able to get the titles to their lots.
Just the Beginning
GGC has stated that "the time has come for the events to be outlined," and that they will be revealing information that wasn't released before due to the criminal proceedings that are being pursued against the Chilean parties involved.
The PanAm Post has sought to contact via email the people mentioned in the GGC statement — in addition to others tied to the project — but no comments were received in time for this article. Sources close to former employees, however, have stated that Johnson's version is not true, and that he has blackmailed several former staff and people related to the project to avoid them exposing the truth.
* The Gult's Gulch Chile statement was taken down while this article was being written.
Edited by Fergus Hodgson. Update: 10 a.m. EDT, April 30, 2015.