EspañolWhat Arianaïs Alezra is currently living through in Ecuador can only be described as a nightmare. In late February, the French graphic designer traveled from Paris to Guayaquil with her son, two-year-old Gaspard, so that he could visit his father, Ecuadorian citizen Andrés Bruzzone.
On March 7, however, Bruzzone suddenly snatched the child from her, and Ecuador's judicial system closed ranks around him. One month later, Alezra remains in the country, without any news about her son.
Alezra has meanwhile brought the case to light through a persistent social-media campaign started on March 23, the day she found out the Ecuadorian judiciary had illegally removed Gaspard from her custody.
An Ecuadorian Visit Gone Horribly Wrong
Alezra, who ended her relationship with Bruzzone in October 2013, explained what happened in a statement released by the organization Human Rights For All.
She visited Bruzzone with Gaspard on March 6, and left the child with him under the condition that he return him the next morning. He didn't honor his promise, and Alezra hasn't seen her son since.
On March 8, Bruzzone initiated legal proceedings to obtain custody of Gaspard. He also requested a protection order for the minor, which was granted by Judge José Chiriboga Coello.
Alezra meanwhile filed a lawsuit for the recovery of her son on March 11, and Judge Cruz Muguerza issued an order forbidding Bruzzone and his parents, Aldo Bruzzone and María del Carmen Puig, to leave the country.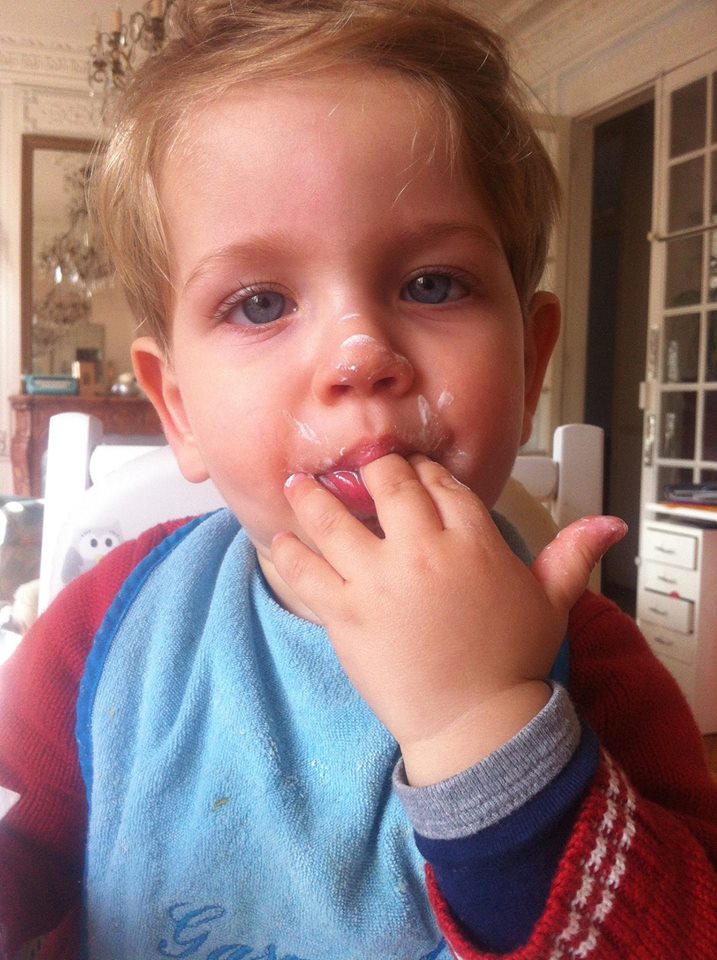 However, on March 23, Judge Chiriboga named the child's paternal grandparents as his temporary custodians, citing "serious allegations of child abuse." Alezra, meanwhile, was not even summoned to the hearing.
In an interview with the PanAm Post, Alezra argued that she was never notified about the meeting, and found out about it by accident.
"My lawyer was reviewing the proceedings in the court system, and he saw the appointment to sign the custody act was scheduled for that afternoon," she explained.
"If he hadn't seen this, I would have never known what was happening with my son," she added. Despite Alezra managing to attend the hearing, she wasn't allowed to respond to the allegations against her.
She subsequently filed a complaint with Ecuador's Judicial Council, leading to the replacement of Chiriboga on April 2. His replacement, Judge Marien Segura, ordered that Gaspard be returned to his mother immediately and requested police help in finding and recovering the child.
However, at the time of publication, Alezra had no information about the whereabouts of Gaspard.
"The last time I heard about Gaspard was on March 9. From there on, I have had no news, not from Andrés [Bruzzone], or his parents, or anyone," Alezra said.
Saving Gaspard from "Immorality"
Andrés Bruzzone has also published his version of the story. On the website salvemosagaspard.com (Let's Save Gaspard), he relates how he met Alezra.
Gaspard's father claims that he "was carried away by his instinct," as happens so often to "many of his gender" who become "just as easy as the woman they are with." Bruzzone further argues that he had to persuade Alezra not to terminate her pregnancy after he first heard about it.
He later went to Paris to meet his son, where he claims that he discovered various "truths" about the child's mother: for instance, that "it is so common [in France] to stay naked around children, exchange partners, and have orgies."
As a result, he writes, he brought his son to Ecuador, hoping to provide Gaspard with an allegedly more suitable environment to bring him up in. Bruzzone concludes that he would give his life for Gaspard to have a good mother, "but unfortunately, this is not the case."
He meanwhile published a photo gallery that shows images of artistic nude photographs that Alezra took in 2009. According to Bruzzone, these prove her "immorality disguised as culture."
Family Rights at Stake
Karla Morales, director of Human Rights For All, and part of Alezra's legal defense, told the PanAm Post that the mother's right to due process must be guaranteed.
Morales argued that any claim filed by Gaspard's father against Alezra must conform to the provisions of the law "within a transparent and fair process."
Bruzzone's lawyer has given no statements to the press on the subject.
No informar a la madre de procedimientos donde sus derechos parentales están en juego viola derecho a la familia y privacidad (TEDH)

— KAHRE (@KAHRE_ORG) April 7, 2015

"Not informing the mother of proceedings where parental rights are at stake violates the rights to family and to privacy (ECHR)."
Ecuadorian lawyer César Coronel explained the legal irregularities that have been committed in Gaspard's case. According to the expert, a legal process in Ecuador may be carried out without of one of the defendants "as long as that person has been duly summoned."
"If the child's mother was not duly and legally summoned, it is clear that there are grounds for annulling all proceedings. The judge cannot legally continue the process without having notified the boy's mother," Coronel argued.
Alezra, meanwhile, is determined to keep fighting. She told the PanAm Post that she is grateful for the support she has received on social media, and reported that she's now receiving assistance from both Ecuadorian and French authorities.
Edited by Thalia C. Siquieros and Laurie Blair.