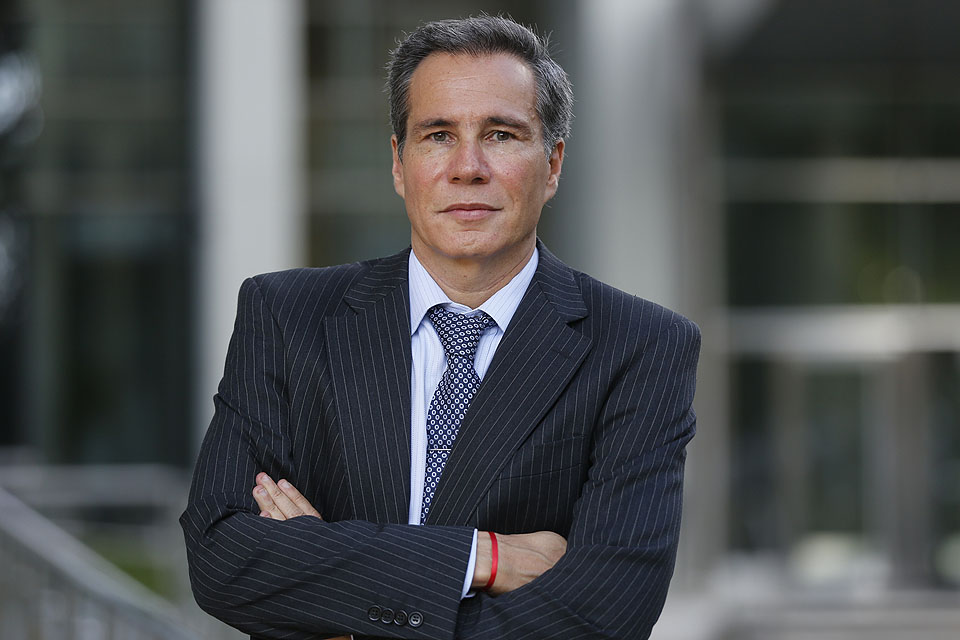 EspañolWednesday, February 18, marks one month since the death of prosecutor Alberto Nisman, who accused Argentinean President Cristina Kirchner and senior officials in her cabinet of covering up Iran's role in the 1994 bombing of the AMIA Jewish center in Buenos Aires.
As part of a PanAm Post special report into the death of Nisman, 51, and the ongoing political fallout as a result, below is a a timeline of the key events in a scandal which has polarized Argentinean society and still remains far from conclusive answers.
–January 18, 2015: Prosecutor Alberto Nisman found dead with a gunshot wound to the temple in his apartment in Puerto Madero, Buenos Aires, hours before presenting evidence before Congress. Next to his body is a .22 caliber pistol.
–January 19, 2015: Argentinean Security Secretary Sergio Berni claims that the case is a suicide. Investigating prosecutor Viviana Fein states that, according to the autopsy, Nisman's death didn't involve any third party.
La muerte de Nisman sacude las entrañas de la República. Es un hecho de gravedad institucional. Exijamos verdad y justicia!!!!! #YoSoyNisman

— Pablo Lanusse (@PabloLanusse) January 19, 2015

"Nisman's death shakes the republic to its core. It's a deed of serious institutional failure. We demand truth and justice! #IAmNisman."
Later that evening, President Kirchner gives a public statement on the events via social media: "What could have brought a person to take the terrible decision to end their own life?"
–January 20, 2015: Prosecutor Fein reveals that electron microscope testing for gunpowder traces on Nisman's arms and hands came out negative. However, such a result doesn't rule out suicide.
On the same day, thousands of Argentineans take to the streets across the country to ask for the truth around the death of the prosecutor, under the slogan Todos somos Nisman ("We are all Nisman").
–January 21, 2015: Investigators in the case discover a third access route to Nisman's apartment: a passageway linking it to the apartment next door which houses several air conditioning units. Investigators find a footprint and fingerprint.
Deputies from the governing Front for Victory (FPV) reiterate that Nisman's death was a suicide, issuing a statement asking "what made him take such a dramatic decision?"
–January 22, 2015: Diego Lagomarsino, an IT technician formerly working for Nisman's office and who was the last person to see him alive, gives testimony before prosecutor Viviana Fein. He admits to being the owner of the weapon found next to the prosecutor and presumed to have been used to take his life.
Lagomarsino states that Nisman feared for his life and asked him for a weapon to defend himself. Antonio "Jaime" Stiusso, former director of state intelligence services, had advised him to take care and not to trust his security detail. On Saturday, January 17, Lagamarsino went to Nisman's apartment in Le Parc Tower, Puerto Madero, to bring him a Bersa .22 pistol.
President Kirchner changes her position and says she is "convinced" that Nisman's death wasn't suicide. Kirchner suggests that Nisman "was used" and "afterwards they needed him dead," calling the events "sad and terrible."
La acusación de Nisman no sólo se derrumba, sino que constituye un verdadero escándalo político y jurídico.http://t.co/WALTcbRNbS

— Cristina Kirchner (@CFKArgentina) January 22, 2015

"Nisman's accusation is not only collapsing, but constitutes a genuine political and judicial scandal."
–January 25,  2015: Damian Pachter, a Argentinean-Israeli journalist who first broke the news of Nisman's death, reveals that he is traveling to Israel out of fear for his life.
The Argentinean government meanwhile publishes Pachter's flight details via the Twitter accounts of the presidential palace and state news agency Télam.
According to Patcher, his publication of a tweet confirming Nisman's death interrupted a government "operation" to modify the alleged crime scene and pass off the prosecutor's death as suicide.
–January 26, 2015: President Kirchner announces via national televised broadcast the creation of a new Federal Intelligence Agency (AFI) to replace the current Security Secretariat, but describes Nisman's allegations presented days before his death as "absurd."
The Argentinean opposition describes the president's broadcast and the creation of a new intelligence body as "smoke screen" to distract attention from Nisman's accusations.
Diego Lagomarsino is charged with having given Nisman the pistol found next to his body.
–January 30, 2015: Cabinet Chief Jorge Capitanich describes calls by US Republican Senator Marco Rubio for an international investigation into Nisman's death as an "unwarranted intervention" into Argentinean sovereignty.
Rubio had sent a letter to US Secretary of State John Kerry the previous day, claiming to be "increasingly concerned" about the Argentinean government's ability to "conduct a fair and impartial investigation," and calling on the US President Barack Obama to back an "independent, internationally assisted investigation."
–February 1, 2015: In an interview with the Guardian, Diego Lagomarsino responds to alleged attempts by the Argentinean government to blame him for Nisman's death.
From the presidential palace's Twitter account @CasaRosada, the government publishes several tweets focusing on Lagomarsino, who complains of being used as a scapegoat in the case.
–February 6, 2015: Oscar Parrilli, head of the Intelligence Secretariat, announces the relaxing of a prohibition on Stiuso giving evidence as a former intelligence official. Fein calls Stiusio to testify as a witness, after investigations discover that Stiusio phoned Nisman hours before his death.
According to Parrilli, Kirchner, who publicly points to Stiusio as the author "in the shadows" of Nisman's death, seeks greater transparency in the case.
The Argentinean judicial community calls for a "silent mobilization without party banners" for February 18 in memory of Nisman, one month after his death, and to demand the independence of the judiciary from political interference.
–February 11, 2015: New analysis confirms that no traces of gunpowder were found on Nisman's hands. The examination is carried out in the country's most modern laboratory in Salta, in the northwest of the country. Preliminary tests had been carried out in the headquarters of the Bonarense police force in La Plata region.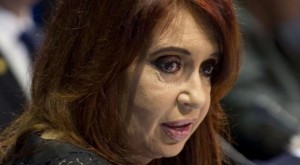 Kirchner criticizes the "march of silence" due a week later, responding to suggestions from Washington that the US Federal Bureau of Investigation (FBI) could assist in the Nisman investigation.
"We're not some fourth rate country or a little banana republic where they can come in and tell us what to do," says Kirchner.
–February 13, 2015: Argentinean prosecutor Gerardo Pollicita formally places suspicion again on Kirchner and Foreign Minister Héctor Timerman for allegedly covering up for Iranian officials in the investigation into the AMIA bombing.
In the accusing document, Pollicita explains that the conspiracy could have been organized by "the highest authorities in the Argentinean government, with the collaboration of third parties."
Aníbal Fernández, secretary general of the presidency, claims that the charges "have no judicial value," describing them as "a clear maneuver towards anti-democratic destabilization."
–February 16, 2015: Police discover a woman's burned body on the street a few meters from Le Parc Tower where Nisman lived. A can of gasoline and a bottle of ethanol are found nearby.
The discovery prompts controversy over whether or not the body is related to the Nisman case. Investigating prosecutor Graciela Bugeiro describes the case as one of "suspicious death."
–February 17, 2015: Natalia Fernández, a 26-year-old waitress who was working nearby Nisman's residence when she was called to testify at the scene of his death, complains of a series of irregularities in the preliminary investigations that she witnessed.
According to Fernández, many items of evidence could have been destroyed or altered through negligence, and around 50 people were present in the apartment who "were touching everything."
Fein describes her statements as "crazy," saying that Fernández will have to take responsibility for her claims.
The witness reiterates what she saw and, fearing for her safety, asks for police protection.
Translated by Laurie Blair. Edited by Guillermo Jimenez.