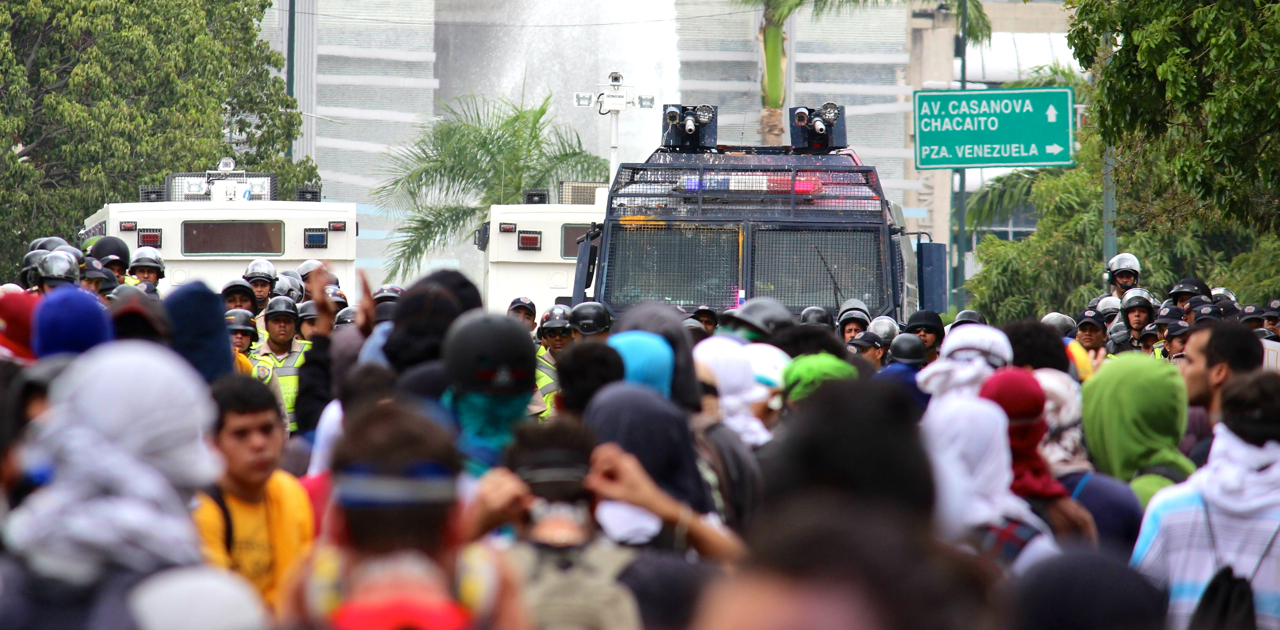 Latin-American nations are all over the map in this year's World Report, released by Human Rights Watch (HRW) on Friday, January 30.
Some nations, such as Chile and Brazil, receive praise for their improvements over past years. Others garner attention for the wrong reasons, in particular three prominent members of the Bolivarian Alliance and proponents of 21st-century socialism: Bolivia, Ecuador, and Venezuela.
The 644-page 25th edition of the report evaluates events between late 2013 and November 2014, and summarizes the most relevant human-rights concerns in more than 90 countries around the world. While there is no ranking per se, each profiled nation receives its own chapter. (Scroll down for the full report.)
This year, the authors focus on timely factors, such as the availability of information, freedom of expression and the press, judicial efficiency, and independence, among other criteria.
Kenneth Roth, HRW executive director, asserts that many governments "appear to have concluded that today's serious security threats must take precedence over human rights," and that these violations "played a major role in spawning or aggravating most of today's crises."
World Report 2015: Rights Aren't Wrong in Tough Times http://t.co/n6tcxNVvJ9 #WR2015 pic.twitter.com/P7EBFCj7fZ

— Human Rights Watch (@hrw) January 31, 2015
Don't Talk about Bolivia's Impunity
The HRW authors assert that there has been no progress in the prosecution of human-rights violations committed between 1964 and 1982, years in which Bolivia was ruled by authoritarian regimes. Nor have the victims of political violence during this period been compensated.
Moreover, the publication raises alarm at no efforts to bring to justice those allegedly responsible for the killings of the opponents of President Evo Morales during 2008 protests.
"Judges' broad discretion to order pretrial detention and lack of access to public defenders have undermined defendants' due process rights," the report reads, "particularly among Bolivia's poor."
But the identified problems go beyond the judicial system. HRW reports human-rights violations against targeted government employees, including soldiers who have protested for better working conditions for those of low rank.
Further, simply reporting on these matters is stifled by a "hostile" environment. President Morales has the power to dissolve civil-society organizations, so both journalists and human-rights advocates suffer intimidation.
Correa's Problem with Free Speech
The HRW authors are similarly troubled with Ecuador. They denounce use of excessive force against protesters, and note the peaceful demonstrations in Quito of September 2014, which were overshadowed by police abuses.
"Dozens of detainees suffered serious physical abuse, including severe beatings, kicks, and electric shocks … Within 24 hours of being detained, more than 100 detainees were brought before judges and charged with offenses such as attacking or resisting authority. Detainees were not informed of the charges against [them] … and had no contact with family members or lawyers until immediately before the hearings."
Regarding freedom of expression, HRW mentions the prevailing Communications Law, which "gives the government broad powers to limit free speech," and has been the key tool to censor opinions contrary to President Rafael Correa's administration. In this vein, the report highlights the case of Bonil, the cartoonist who was forced to "amend" one of his drawings.
In other areas, the report highlights corruption, inefficiency, and a lack of independence in Ecuador's judiciary. They allege disproportionate criminal charges against protesters, and "broad powers to intervene in NGO operations."
Human Rights under the Gun in Venezuela
The most worrying scenario, however, is found in Venezuela. The protests that began in February 2014, in particular, left over 40 dead and 3,000 imprisoned.
The report refers to "routinely used unlawful force" by state police forces against unarmed protesters. According to the document, the violations include severe beatings, indiscriminate firing of live ammunition, and deliberate firing of pellets at unarmed individuals who were already in custody.
Furthermore, HRW states that the Venezuelan judicial system "has largely ceased to function as an independent branch of government." They cite examples such as Judge María Lourdes Afiuni, imprisoned in 2009, the day after she authorized the release of a government critic.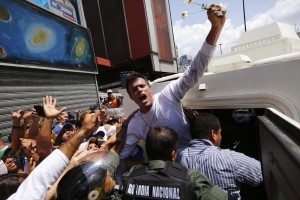 "During the 2014 protests, justice officials failed to fulfil their role as a safeguard against abuse of power and instead were party to serious due process violations," reads the document. They call readers' attention to Leopoldo López, the opposition leader who was accused of being the "intellectual author" of last year's disturbances and has been imprisoned since February 18.
In line with their comrades, Venezuelan officials draw attention for their expanded power to regulate media. The telecommunications law, write the authors, allows the administration of President Nicolás Maduro to suspend or revoke concessions to private outlets, in order to "reduce the availability of media outlets that engage in critical programming."
According to HRW, despite concern from several international human rights monitors and UN rapporteurs regarding the condition of Venezuelans' human rights, there has not been significant progress. Moreover, as a member of the UN Human Rights Council, "Venezuela regularly voted to prevent scrutiny of serious human rights situations around the world."
Fergus Hodgson contributed to this article.