EspañolIf you die in Venezuela, and want a funeral service, you have to adapt to the options available. With the scarcity of foreign currency reserves and basic materials such as the steel needed to construct coffins, cremation has fast become the preferred option of Venezuelans in the last six months.
Yet the coffin shortage is no trivial matter, given that in 2014, Venezuela was the nation with the second highest number of homicides in the world, according to a study by the Venezuelan Observatory for Violence.
Facing a severe lack of materials, Caracas funeral companies such as Hispania are offering coffins made of brass, and even these in limited quantities. Others, such as Virgin del Valle and Las Vallés (one of the most prestigious in the capital) can't promise customers a specific material for their coffins up until the moment the occupant requires them.
"We have three workshops that make our coffins, and none of them have sufficient materials," said Víctor De La Torre of Virgen del Valle. "Soon Venezuelans will have to queue up to die," he added.
The company formerly offered urns and coffins of varying materials and quality, from metals to wood, but now only has a mid-range service available. "Even something as simple as offering refreshments [during the wake] as been affected by the scarcity of milk, coffee, and chocolate," De La Torre said.
Leonardo Urbáez, an employee of Pompas Fúnebres, explained that some clients are seeking to lower costs by asking about urn rental instead of purchase. While some funeral parlors deliver such a service, others refuse to do so on hygienic grounds.
Tomás Rodríguez, president of the National Chamber of Funereal Companies, has similarly argued that companies shouldn't rent out urns to cash-strapped customers. "In such a case, they should be donated to hospitals. Every company should stipulate that to their clients," he said.
Grave Situation
In January, the situation at Virgen del Valle deteriorated even further, with the range of cremation urns on offer decreasing from 17 to 10 different kinds, resulting in the firm having to turn some clients away.
"We've been analyzing the situation with [national steel producer] Siderúrgica del Orinoco (Sidor) to be able to resolve the scarcity of steel sheets affecting the sector as soon as possible," Rodríguez told the PanAm Post, adding that the chamber had already met to discuss measures to help alleviate the situation.
Those opting for burial for their loved ones are also confronted by soaring prices. The minimum price for a coffin is around US$120 on the black-market exchange rate, while the complete burial service can reach up to $220. Rodríguez explained that that the price of coffins has increased by some 60 percent compared to December 2014. Additional costs, such as florist expenses, add to the burden still further.
The price of a cemetery plot has also been seriously affected: official prices in Caracas's Cementerio Jardines del Cercado are at US$380 per plot, rising to $400 at the Cementerio del Este. The bereaved can instead opt for an unofficial site at the Cementerio del Sur for a little over $80.
Money Up in Smoke
Cremation, meanwhile, has gone from being a preserve of European immigrants to a popular choice, De La Torre explains. "It's no longer a taboo issue. Increasingly more people are opting for this alternative, principally because it's a cheaper option," the business owner said.
Wilians Mesa, an employee at Virgen del Valle, agreed: "It's more economical and you save on the problem of the coffin and the burial, so the chapel service is cheaper."
A complete cremation and wake service currently sets Venezuelans back around US$200, a saving of over $100 on a burial, in a country where the minimum wage is around US$30. The funereal employees themselves agreed that the prices were far too elevated for low-income individuals.
Nor could they promise that prices would come down any time soon. "People usually ask for the 'basic' service, but this for me no longer exists," said Mesa. 
However, the parlor owners argued that the high prices were related solely to rising material costs, not mere speculation. "One tries to adapt as much as possible, to not raise prices beyond what's necessary, because how would you tell someone that you can't receive their deceased?" asked De La Torre. "It's a very competitive business," he added.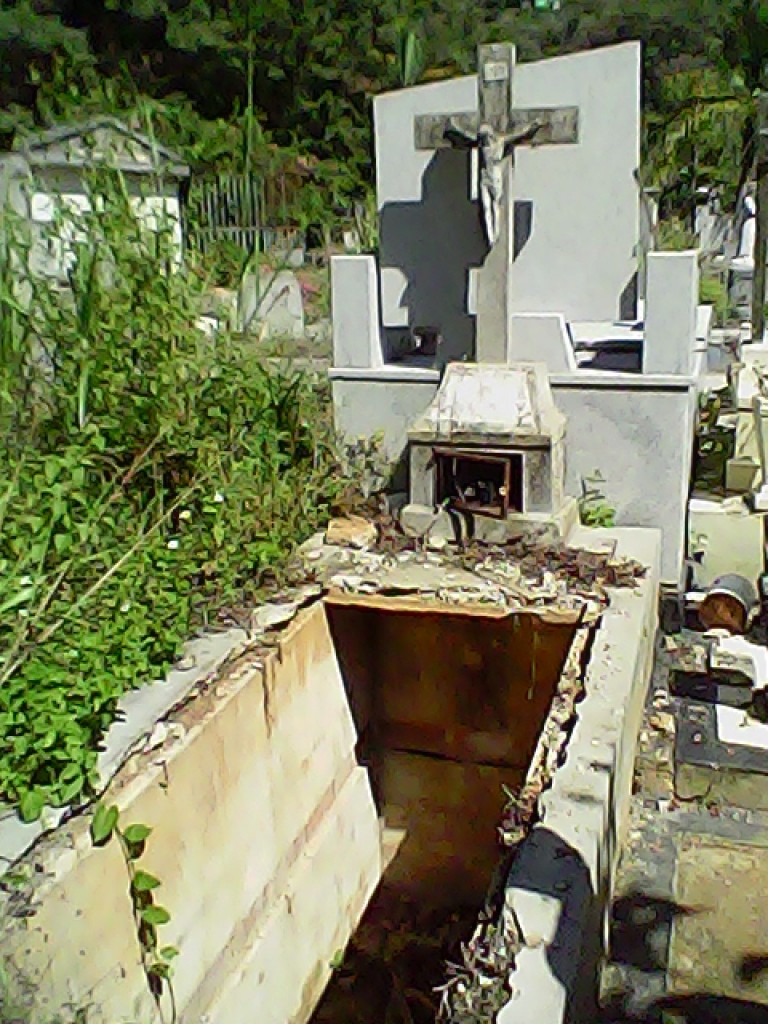 Many clients are also turning to cremation as a means of avoiding the violence and disinterment that regularly takes place within cemeteries, according to Las Fuentes employee Héctor Pérez. Some criminal gangs steal bones to use for ritual purposes, he explained.
According to Antonio Gómez, a hearse driver at Las Vallés, his job has also been made more difficult: not only due to high rates of insecurity, but also the poor state of roads, and the difficulty of finding spare auto parts.
Rodríguez added that the process of transferring the deceased to funeral homes was one of the most costly elements of the burial process, as prices aren't regulated by the government.
"A transfer service between Puerto La Cruz and Caracas [approximately 371.1 kilometers] can cost up to $50," he offered as an example, noting that transfer services once offered by airlines were no longer available.
Translated by Laurie Blair. Edited by Guillermo Jimenez.