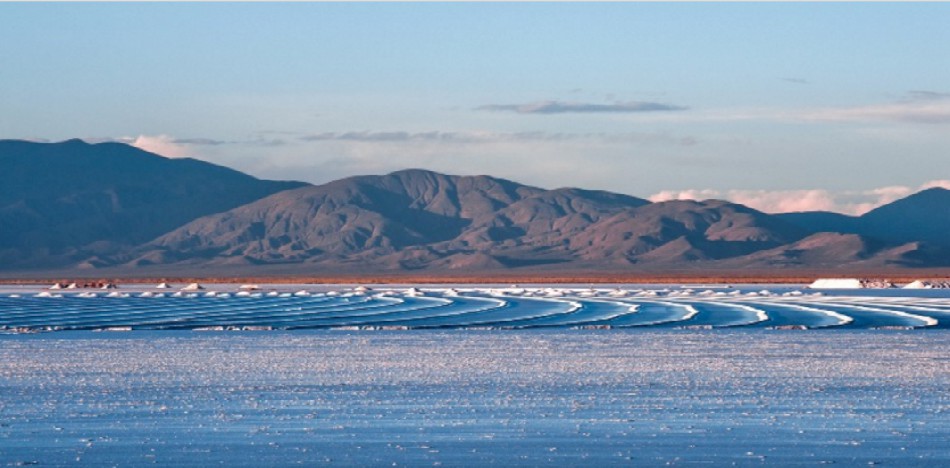 EspañolArgentina could be the next big player in the lithium market, recent reports have said.
As companies set to work on developing technology that relies heavily on lithium, officials in Argentina are hoping their untapped lithium market will be booming in years to come.
Lithium has a promising future, with a recent announcement coming from Tesla Motors that the company will be starting production this year at its gigafactory in Nevada.
Tesla already has a reported 330,000 orders for its electric car, 100,000 of which it has promised to deliver by the end of 2017, leading many industry experts to claim lithium has never been more critical.
Currently around 90 percent of global lithium production is controlled by four players: Albemarle Corporation, FMC Corp., SQM (a Chilean chemical and mining company) and Chinese lithium giant Sichuan Tianqi Lithium Industries, who is reportedly in decline.
Canada's Lithium Corp. is one of the most promising new players in the lithium market, and has just obtained positive results from its first two exploration wells in Argentina.
A recent article in Accesswire pointed out that the growing interest in batteries is one of the reasons the future of lithium needs to be closely monitored.
Lithium expert Joe Lowry said demand for lithium should double between now and 2020, boosted by the huge battery market.
"As the acceleration of electric vehicles in the mainstream picks up, the big question will be: Where are the batteries?" he said.
Argentina is rich in lithium and, combined with a new political environment hungry for new investment, has created discussion of a "lithium cartel and the emergence of the next energy barons."
In the so-called "lithium triangle" (Chile, Bolivia, Argentina) lithium is on track to acquire 100 percent of the coveted Pastos Grandes project in the Salta province and could be put into production in just three years.
Argentina is the best place to be in the lithium triangle, many have said, because the share of known reserves  is slightly lower than in Bolivia or Chile, and so doing business there has a higher ceiling.
Though the lithium industry in Chile is the more mature in the triangle, there are too many investment-related complications caused by heavy regulations. Bolivia, meanwhile, has the largest deposit of lithium, but rudimentary infrastructure to take advantage of it.
But in Argentina? Its emerging market is set to have the infrastructure and the investment to grow fast, according to reports.
President Mauricio Macri's administration has eliminated mining export taxes, allowing companies operating in the lithium triangle to increase revenue.
On January 25, the company Millennial obtained positive results from its first two exploration wells completed in Pastos Grandes. The lithium brine capacity reportedly extends far beyond what the company estimated when it acquired the project.
Another reason to look closely at Millennial Lithium Corp. is that the $43.04 million company has grown six percent since December 19.
In its Pastos Grandes project it has just announced that it is adding a third drill site in order to delineate a block of continuous resources and complete an initial resource estimate.
In addition, the company is on track to purchase the 1,221-acre Pastos Grandes lithium deposit in its entirety and will be ready to begin production within three years. It is also negotiating the acquisition of another 4,236 acres in Salta.
Millennial is also studying the Cauchari East project in the province of Jujuy. This 2,989-acre property is in close proximity to operations of major lithium producers Orocobre and Lithium Americas Corp., which reduces the risk of investment thanks to the proven lithium resources in the area.
Fuente: Yahoo/Accesseswire.