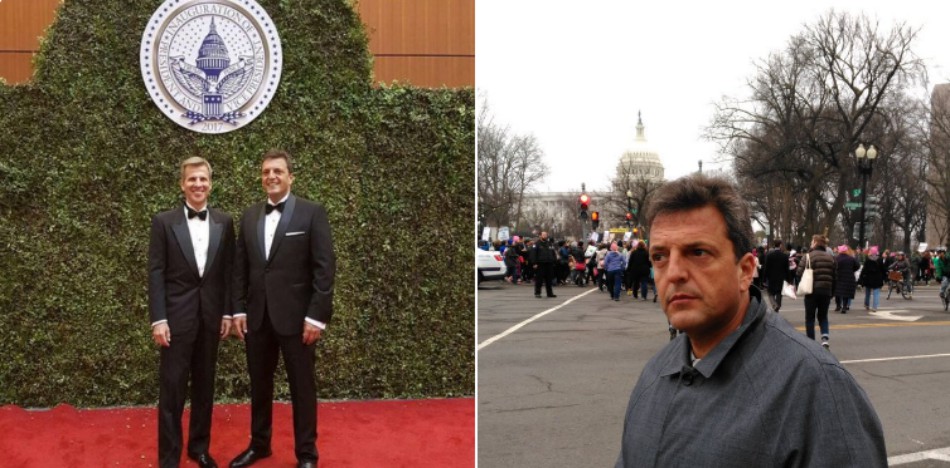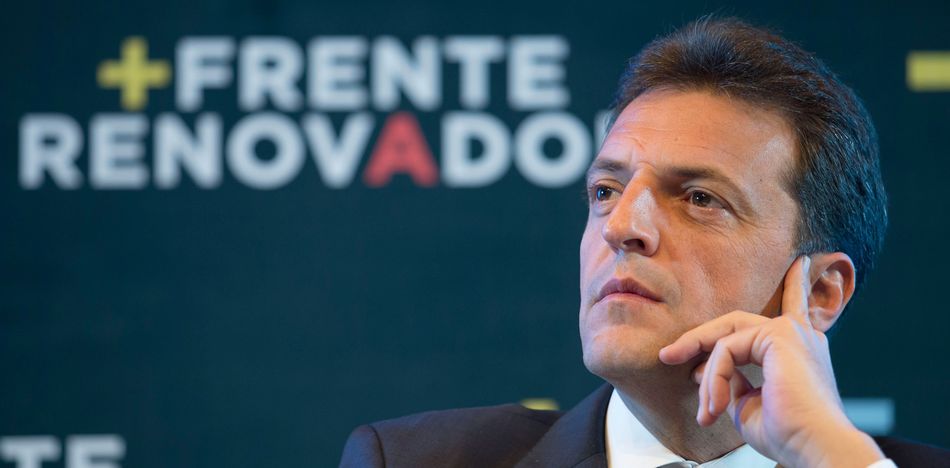 The national deputy for the province of Buenos Aires, Sergio Massa, this weekend was accused on social networks of hypocrisy for having attended President Donald Trump's inauguration, and marching the following day in anti-Trump demonstrations.
On January 19, the influential deputy from the Renovador Front party, announced on his Twitter account that he was invited by New York City ex-mayor Rudy Giuliani to attend the inauguration, an invitation that he accepted.
But the day after the inauguration, Massa was photographed near the so-called "Womens' March" that was organized in rejection of the new US president in Washington. Although it is not clear if Massa participated in the demonstration or just observed it, his critics on social media assumed that he was part of the protest, and strongly criticized the Argentine legislator.
The majority of his critics pointed to Massa's behavior over the weekend as indicative of his desire to be all things to all people. Infonews highlights that the deputy always appears to seek a strategy of triangulation when facing the supporters of Kirchner, or the followers of Macri.
While Massa posted a photo regarding the invitation from Giuliani, he did not make use of the social network to publish photos of himself at the inauguration or at the protest march. As of Monday he had not used his account to defend himself against criticism.
The government of Mauricio Macri was represented at the Trump inauguration by the Argentine ambassador to the United States, Martín Losteau. Official sources said last year that the Argentine president would have declined attending the inauguration, over concerns regarding Trump's trade policies towards South America. Macri has expressed concerns that Trump might implement protectionist measures, that would negatively impact trade between the two countries.
Source: Infonews