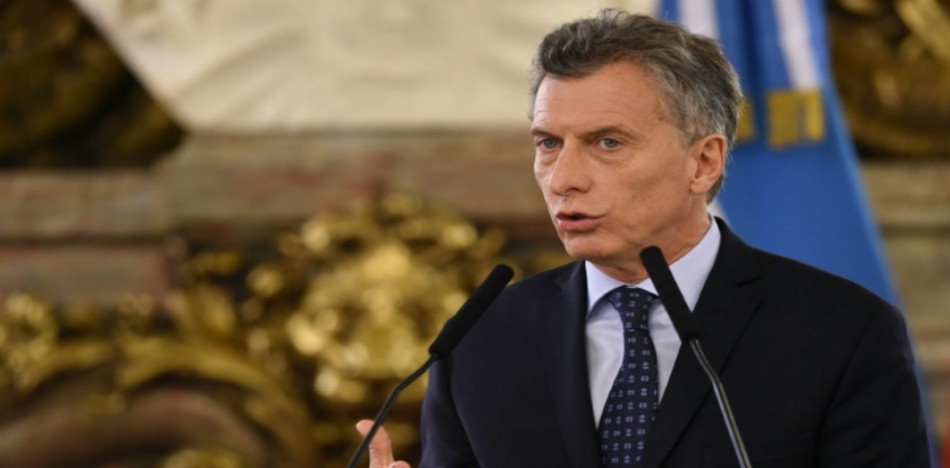 Argentine President Mauricio Macri will sign a regulatory decree affecting the nation's Migration Law with the intent of shortening the deadlines for expelling foreigners who have committed crimes.
President Macri said on Tuesday at his first press conference of the year that he would take preventive measures on immigration.
"You have to take preventive measures, and you can say, 'Sir, I've been informed that you committed a series of crimes in your country, you are not welcome here,' " said the Argentine leader.
"If an individual comes to Argentina, and is sentenced for committing crimes, and in the middle of the sentence we want to send him to finish the sentence in his country, we can not take eight years do so; that's crazy. We have to be able to do it in weeks," added Macri.
Clarín newspaper highlights that the government's decision is to seek to speed up the times without waiting for approval by the Argentine Congress. Macri will likely seek to advance the issues by decrees of necessity and urgency because he has a minority in both chambers of Congress, and in an election year it will be difficult to reach agreements across the political aisle.
Clarín details that the government is studying a "reorganization" with regard to its border controls. The Ministry of Security will now be in charge international migration, rather than the Interior Ministry.
In Congress, Radical Civic Union deputy Luis Petri will present a bill to amend the Migration Law to state that foreigners who have served their sentences and leave Argentine territory, will not be allowed to reenter.
Last week, the executive branch sought to accelerate the approval of database exchange agreements with Latin American countries, giving priority to countries such as Colombia, Mexico, and Peru.
The exchange of information with other countries not only aims to to prevent migrants with a criminal record from entering, but also to verify the true identity of the people who enter, as there are still many cases of immigrants trying to enter the country with fake identification.
"An individual who has a criminal record in his country, can not enter Argentina. That is why we need to have a database to analyze who is arriving, especially with those countries where we are dealing with a high volume of migrants," Security Minister Patricia Bullrich told Clarín last week.
Source: Clarin