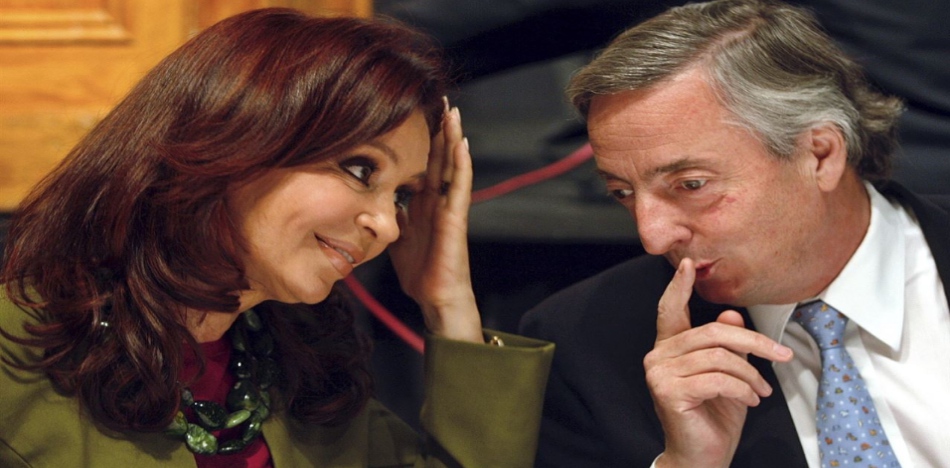 EspañolFormer President of Argentina Néstor Kirchner told the Federal Public Revenue Agency that he had a bank account in the United States, but his wife Cristina Kirchner insists that "they never had an account abroad."
The newspaper Clarín confirmed that the deceased president told AFIP he had US $1,700,000 in a US bank in 2002, just three days before assuming the presidency, but that amount disappeared the following year from his affidavits for the Income and Wealth tax, and was never recorded at the Anti-Corruption Office.
Despite her husband's statement to the AFIP, Cristina Kichner has asserted that they never had accounts abroad, even taking to Twitter in December to make the point clear.
El único dinero "k" estaba en cuentas declaradas en Argentina. https://t.co/JnnQyyvfHe

— Cristina Kirchner (@CFKArgentina) December 31, 2016
Kirchner's tax forms reportedly prove that he had an account in the United States, and are archived in an illicit enrichment case.
The Kirchner marriage's bank accounts abroad have been investigated going back as far as December 1995. The first judge of the case Juan José Galeano dismissed it, but in 2005 it was picked up again by federal judge Julián Ercolini.
During the investigation, Ercoli reportedly found that Néstor Kirchner extracted US $1,700,000 dollars from the bank in Santa Cruz and deposited it in a United States bank in December 2001. Later, in 2002, he repatriated the money and deposited US $493,350 in a Santa Cruz bank.
In order to reach the conclusion that the then-head of state and his wife did not participate in illicit enrichment, he analyzed AFIP reports, as well as documents from the National Congress and the Anti-Corruption Office, among documents from other agencies. He also took into account the reports of various local and foreign banks based in Argentina, where the couple had bank accounts and credit cards.
"The growth that was evidenced year after year regarding the investigated couple — though it is important to establish an average base of personal wealth— is backed by the regular evolution of the goods that had been there before taking the position," Ercolini ruled in 2005.
Later, federal judge Rodolfo Canicoba Corral dismissed the Kirchner couple for the period between 2005 and 2008.
2008 was the most controversial dismissal, granted by the Norberto Oyarbide, which, according to Clarín, was in record time and involved an increase of 158 percent for just that year.
Source: Clarín