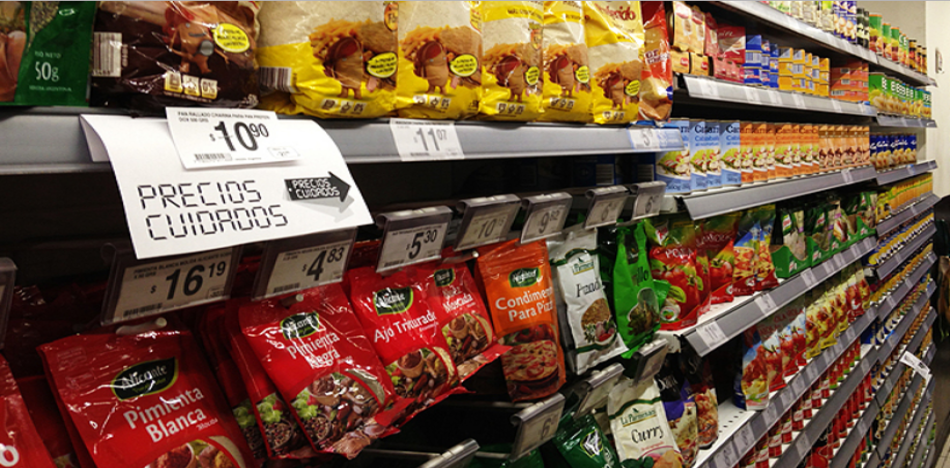 The Argentine government will extend for four months to the "Careful Pricing" plan that began under the tenure of his predecessor Cristina Kirchner in January 2014, in order to oversee the pricing of certain products amid rising inflation in Argentina.
Although negotiations are still ongoing with several suppliers, official sources confirmed to the newspaper La Nación that the measure would be announced this Friday, January 6, with an average price increase of 3%.
The Argentine daily notes, in an article published on Thursday, January 5, that the government of Mauricio Macri intends to generate a strong domestic consumption in the first quarter thanks to the slowdown in prices and the increase in wages. In recent months, consumption fell by around 7% year-over-year.
Macri has also pledged greater public works in the first quarter of the year in order to stimulate economic recovery and help the construction sector, one of the hardest hit by the recession.
The government also told La Nación that there will be changes in some of the products that are part of the official price control basket, and that even some of the goods that currently in the program "will increase their participation".
Many small and medium enterprises that benefited during the Kirchner era under the price control regime will continue to do so under the extension. According to data provided in 2016 by the Undersecretariat of Internal Commerce, 40% of the 82 suppliers participating in the program are small and medium-sized enterprises.
The last revision of "Careful Pricing" was on September 6, which included a total of 530 products available in 2,250 supermarkets across the country. In addition, 177 products were added to the list, and healthier foods and beverages were also added.
The average increase in product prices for the last four months has been 2.49%, La Nación said.
Supermarkets negotiate prices directly with companies and generally, the result is reported first to the large supermarket chains and then to the retail chains.
A well-known hypermarket noted to La Nación that at first they were critical of the program, but that today "it does not bother them." They added that "it is more of an advantage. The customer already assumes it as an inherent right."
"Careful Pricing is going to be extended. It is being negotiated company by company. The institutional stance is that it is currently being negotiated through free will and it is something of a transitional mechanism," said Daniel Funes de Rioja, president of the Food Products Coordinator (Copal).
Source: La Nacion