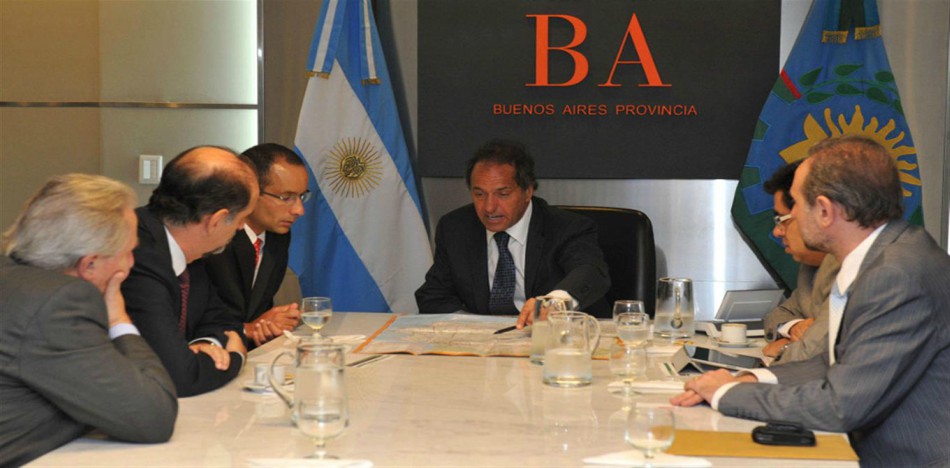 EspañolBrazilian construction company Odebrecht was one of the big winners of public contracts during the Néstor and Cristina Kirchner administrations, which together amount to US $682,320,700.
The Brazilian company ranked seventh on a list of companies benefiting from the most government contracts from 2003 to August 2015, the year in which the Kirchner left office.
Former Minister of Planning Julio de Vido made Odebrecht's figures public in an effort to show that the companies of the Argentinian businessman Lázaro Báez, imprisoned since April for money laundering, had not been financially involved in the scandal.
De Vido's list includes the name of Marcelo Odebrecht, the company's former CEO, who in March of this year was sentenced to 19 years in prison. He allegedly paid bribes to former President Luiz Inacio "Lula" Da Silva and gave US $3 million to Brazil President Michel Temer.
Between April 5, 2006 and May 15, 2014, there were reportedly at least 22 meetings between Kirchner officials and Odebrecht executives.
Marcelo Odebrecht himself twice met with the Cristina Kirchner on July 31, 2013 and a month later on August 31 at the request of Minister De Vido, who also participated in the meeting.
The "fluid contact" between representatives of the company and the Kirchner administration reportedly ended abruptly on May 8, 2014. The meeting aimed at "analysis of the construction sector."
The advance of Odebrecht's corruption discoveries in Brazil reportedly coincides with the date the Brazilian company's directors failed to visit senior Argentinian officials "at least on a recorded basis."
The oldest meeting is dated April 5, 2006. Only Flavio Farías, local manager of Odebrecht, Fulvio Madaro also participated. The latter is one of the main actors involved in the Skanska case involving payment of bribes from the Swiss company to public officials.
Marcelo Odebrecht also met with the former Governor of Buenos Aires Daniel Scioli on January 16, 2013. The Brazilian company developed some projects for the area.
Up to now, Macrista officials have registered three meetings with Odebrecht executives. In all cases they are workers in the Ministry of Energy, which is managed by Juan José Aranguren.
On December 22, the Argentinian subsidiary of Odebrechtn paid fees to the Kirchner's real estate company.
More than US $5,000 was transferred fromn Odebrecht account at Banco Galicia to a Banco Santa Cruz bank account, and the company Negocios Inmobiliarios SA, which is owned by the Kirchners.
Source: La Nación