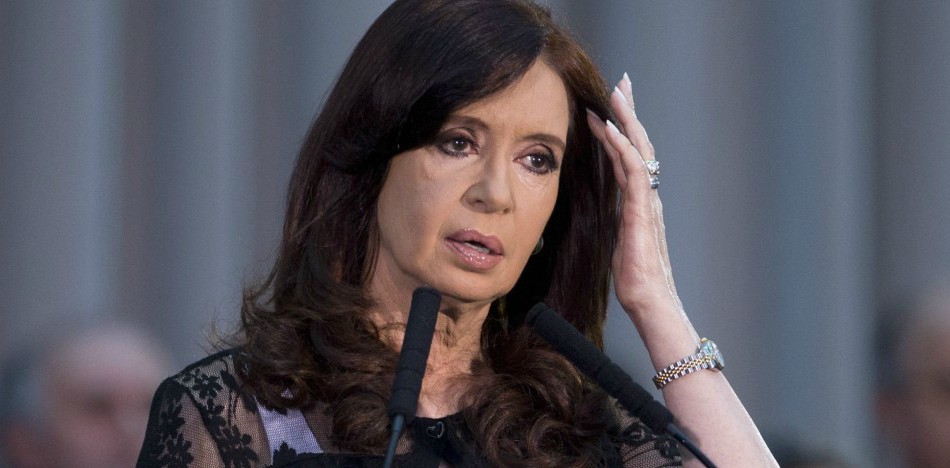 The Argentine subsidiary of Odebrecht, a Brazilian construction company that has been ensnared in a massive corruption scandal, was involved in business dealings with ex-president Cristina Kirchner's family.
The information was released on Thursday by the Infobae news site that had access to the documentation that proves it.
Infobae states that in April 2014, AR $80,000 (USD $ 5,088.80) was transferred from an Odebrecht account at Banco Galicia, to an account at Banco Santa Cruz belonging to a company called Negocios Inmobiliarios SA, owned by the Kirchners, and intimately linked to the administration of the Kirchner family real estate concerns.
According to the text, the operation was executed as "payment to supplier", which shows that it was not a single transfer, notes Infobae.
According to the latest affidavit of Máximo Kirchner, the son of the exmandataria Cristina Kirchner, Negocios Inmobiliarios SA was sold in 2015, the means of a judicial case that links it with businessman Lázaro Báez, a prisoner for money laundering.
These data come to light after revealing the payment of bribes of the Brazilian construction giant to Argentine officials during Kirchner's management.
According to a US court document released on Wednesday, the Brazilian construction company acknowledged having paid fines of USD $35 million in Argentina between 2007 and 2014.
"Between 2007 and 2014 Odebrecht paid more than 35 million dollars in payments in bribes to intermediaries, with the knowledge that these payments would be made, in part, to government officials in Argentina," the document said.
During this period Odebrecht was awarded public works contracts for the expansion of gas pipelines, the construction of a water plant and a refinery for the state-owned petroleum company YPF, in addition to, among others, the excavation for the Sarmiento Line railway, according to published reports by Clarín on Thursday.
Odebrecht issued a statement saying it agreed to pay a fine of USD $3.5 billion in Brazil, the United States, and Switzerland "for the resolution of the investigation into the company's participation in the performance of illegal acts practiced to the benefit of the company's economic group."
The same document also outlines payments made in other countries, including Angola, Argentina, Colombia, Dominican Republic, Ecuador, Guatemala, Mexico, Mozambique, Panama, Peru and Venezuela. The company routinely used bribes to obtain contracts valued at US $12 billion between 2001 and 2016.
Julio de Vido, who was in charge of the Planning Ministry during the period in which bribes were allegedly paid in Argentina, denied being linked to these acts of corruption.
The ex-official, who has been implicated in several ongoing corruption cases during his public administration, asked for justice to be done, and called for an investigation into the supposed intermediaries who took bribes.
De Vido also noted that Mauricio Macri's cousin is said to be a partner of Odebrecht, and was allegedly involved in the construction of a gas pipeline in Cordoba province, and excavation for the Sarmiento railroad.