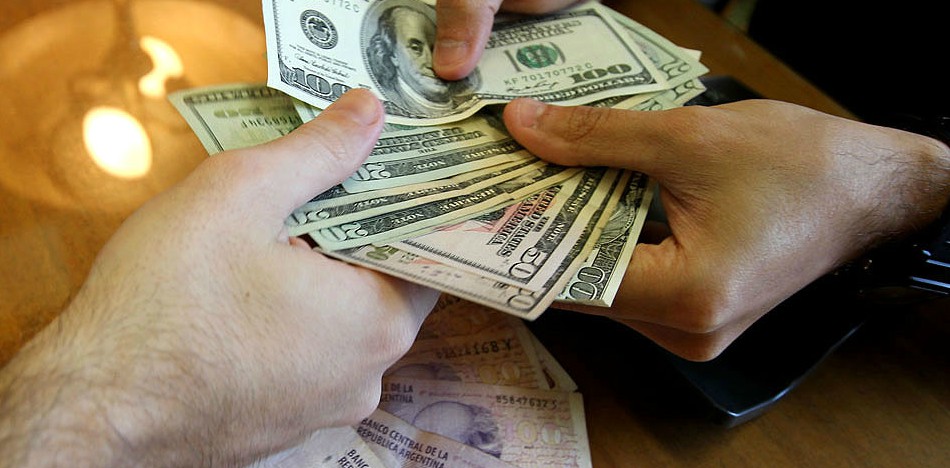 EspañolArgentina's November balance published by the country's Central Bank (BCRA) revealed that 703,000 savers and investors bought foreign exchange during the past month — turning to US dollars for savings — equivalent to 104,000 more buyers (or 17.5 percent) than in October.
Though the number of buyers of dollars is reportedly 40 percent lower than the average of 1.2 million that acquired the currency in the last quarter of 2015, the jump in demand confirms that Argentina has returned to thinking about dollars when it comes to saving.
By the end of November, demand for dollars reportedly grew almost 25 percent compared to October, reaching US $1.9 billion. The 4.5-percent increase in the currency during that month also fueled supply. Sales of the non-financial private sector reached US $950 million — becoming the largest amount of private sales.
Meanwhile, Economist Nicolas Dujovne reportedly said the recent rebalancing of the US Federal Reserve by raising "the target range of its benchmark interest rate and anticipating further tightening of its monetary policy for the coming year" had an effect.
"With the disappearance of the rates that made saving in pesos attractive, the dollar retook the scene," Collante told La Nación. He explained that as the option to re-raise rates "no longer seems possible" given the risk of slowing-down of any expectation of recovery, the alternative is that the BCRA "demonstrate in the coming months greater progress in its fight against inflation."
Term deposits in pesos reportedly sank by AR $34 billion (US $2,149,140,000) so far this month, falling from AR $633,450 million (US $40,040,374,500) to AR $599,395 million (US $ 37,887,757,950).
Analytica's Chief Economist Martín Polo told La Nación that though the drop in the last 30 days has been reduced to AR $20,000 million (US $ 1,264,200,000), it is still significant, "especially because it is widespread."
Source: La Nación.