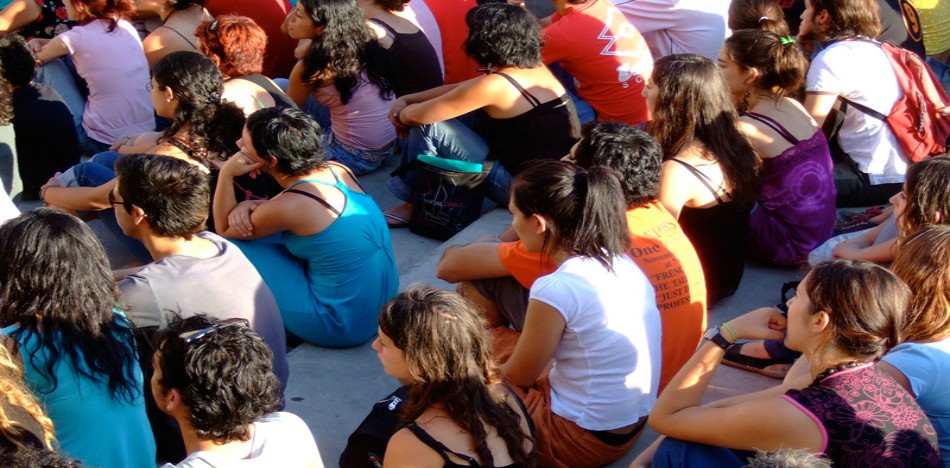 EspañolOver 17 percent of all young people in Argentina don't study, work or look for employment, a new study found.
A new study from the international human resources company Adecco found that 17.3 percent of young people are not pursuing school or work. The study has been endorsed by the Ministry of Education, and received assistance from the International Labor Organization, the organization for Economic Co-operation and Development, and other private and public firms.
According to the study, Argentina has 4.4 million citizens between the ages of 18 an 24. Among them, 24.6 percent (or just over 1 million) don't study or work, but 765,000 don't study, work or look for work. Of these, 589,000 are women and 176,000 are men.
The newspaper Clarín claimed the education system has a large role to play in the situation.
"Those young people feel they aren't prepared for the labor market today," Director of the National Institute of Technology Education Gabriel Sánchez Zinny wrote in an op-ed.
Director of the Center for the Implementation of Public Policies for Equity and Growth Gala Díaz Langou said the difference between kids who don't study or work and those that also aren't looking for work highlights the number of women who are taking care of children, siblings or, in some cases, older people. Almost one out of every three young people not looking for work are women.
Langou said they will have to take a "comprehensive look" at the issue of women, and proposed four public policies that could reverse the situation. They have to do with public facilities like nurseries and small rooms for children at workplaces, longer paternity leave for fathers, sexual and reproductive health policies and monetary policies.
"The problem … is usually education," said Martín Padulla, the author of the study. "It's related to these young people not having the tools to attract interest from the labor market, and that discourages them."
Padulla added that while 9.2 percent of young people in families in the upper class leave school before graduating, in lower income families, that number reaches 40 percent.

Experts wrote in Clarín that the problem could be addressed through the promotion of more "professional practice" in high school — such as internships — as well as to legally encourage first employment and to professionalize public employment services — for which there are more than 600 offices in the country — and link them to the private sector.
The report noted that in Argentina, six out of every ten young people have informal or "precarious" employment.
The country has over 18 percent unemployment among young people, one of the highest rates in the region.
Source: Clarín.