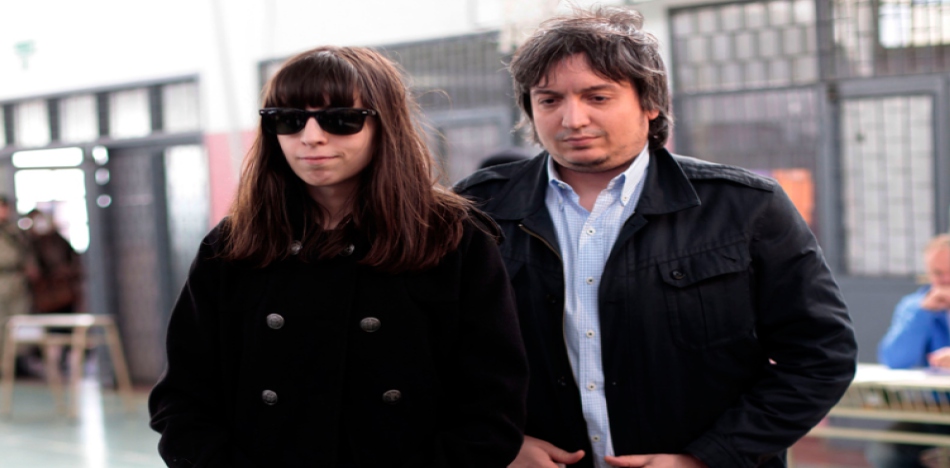 Prosecutors Gerardo Pollicita and Ignacio Mahiques requested to freeze the assets of Florencia and Máximo Kirchner, within the framework of the Hotesur case which is investigating alleged money laundering.
The assets in question are gifts from their mother, former Argentine president Cristina Kirchner, as well as their share of their inheritance from their deceased father, former president Nestor Kirchner. Judge Julián Ercolini will be the one to make the final decision. Prosecutors also called for the measure to be applied to the only property which remains under the ownership of Cristina Kirchner. It  had been ceded to Lázaro Báez, but such ownership was never officially registered.
The ex-president ceded all her assets to her children as a maneuver to protect their inheritance in the face of unfolding corruption investigations, and the asset freeze applied by Judge Claudio Bonadio related to allegations of corruption and self-aggrandizement in the dollar futures market.
Ex-president Cristina Kirchner "decided to transfer to her children (with their consent) all of the inheritance rights and associated income, on March 10, 2016, that is, a few days after key testimony was due to presented in the case," prosecutors say.
"In the face of solid evidence that demonstrates the intention of the persons in question to diminish the size of their enormous inheritance with an intent to mislead and avoid being judged in a court of law, it is necessary to adopt new measures that are appropriate for the case, and, in that sense, the asset freeze presents the most appropriate measure, in order to ensure that the assets in question can eventually be seized," said the prosecutors in their resolution.
The asset freeze would apply to 16 pieces of real estate, one car, and three shares in corporate partnerships (Hotesur, Los Sauces, COMA).
Prosecutors explain that the Kirchner not only ceded the part of the inheritance that corresponded to them from the estate of Néstor Kirchner, but gave them "the totality of the assets registered in her name, when their children should only have inherited 50%."
Pollicita and Mahiques also pointed out that the property that Kirchner ceded to Florence and Máximo is also the subject of a judicial investigation regarding the origin of the funds with which they were acquired.
The portion of the aforementioned inheritance is suspected of involving "kickbacks to the presidential family with funds illegally obtained, among other channels, through a matrix of corruption created around public spending on infrastructure," detail the Prosecutors. These kickbacks also allegedly benefited the businessman Lázaro Baez, under arrest since April for money laundering.
Pollicita and Mahiques point out that the investigation also includes research on the leasing of Kirchner family hotel complexes. Báez paid exorbitant sums to the Kirchner family to "rent" rooms that he never used. It is presumed that they were bribes that the presidential family requested in exchange for the favors they gave to Baez related to spending of public funds.