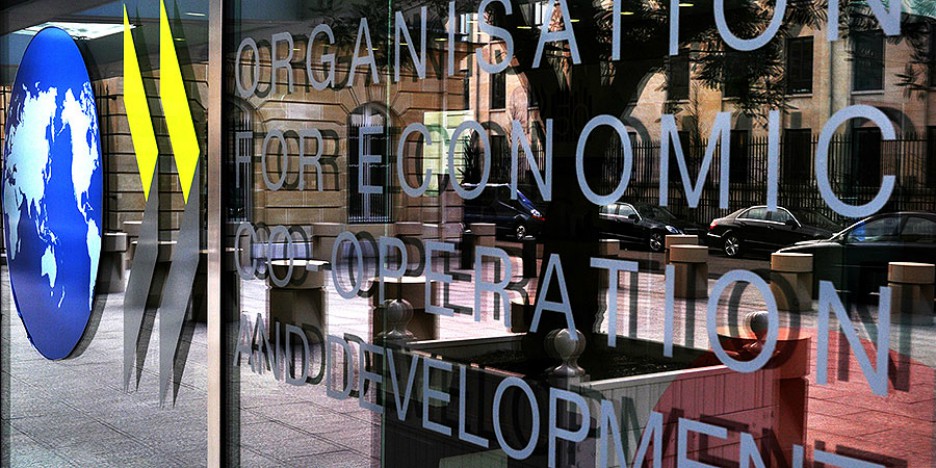 EspañolArgentina's economy is expected to grow in the next two years, according to a report published by the Organization or Economic Cooperation and Development (OECD).
The OECD predicted that Argentina's economy will grow 2.7 percent in 2017 and 3.4 percent in 2018, according to a report released Monday, Novemeber 28.
However, it also predicted that the country would close out 2016 in the negative — a 1.7-percent economic decrease — despite all the measures implemented by President Mauricio Macri.
The OECD's report detailed how in 2016 activity continued to affectively contract due to "slowdown in consumption and the loss of purchasing power in households." However, the report also recognized that the country has made "significant improvements" in business confidence thanks to reforms implemented by the National Institute of Statistics and Censuses, which has strengthened its credibility and allowed the Central Bank to target inflation.
The current economic contraction also has to do with weakened external demand, with lower global prices for basic agricultural products and, specifically, the deep recession suffered by Brazil.
The report published by the OECD this Monday predicts that changes in the political system implemented by President Macri will begin to bear fruit in 2017, when the unemployment rate drops below nine percent, its current level. It also predicted that inflation will decline gradually, helped by higher interest rates that will gradually soften.
OECD's report made clear to Argentinian authorities that "fiscal consolidation" should be gradual in order to avoid making a "social impact."
The report said there is margin for reducing fiscal pressure on businesses through a more efficient collection system. It recommended that Macri's administration reduce tariffs on trade and redirect its priorities toward public investment.
OCDE said economic risks for the country could come in the from unfavorable external economics and "domestic challenges" since inflationary pressures could require more restrictive monetary policies, which would delay the recovery.

In October, after months of negotiations, the OECD improved the country's risk classification from seven to six points for the first time in 14 years — putting it ahead of some of the countries struggling the most worldwide, like Venezuela and North Korea, among others.
Macri's adminstration has made an effort to ensure Argentina is adhering to the OECD's advice, a process that in itself could take up to three years, according to the organization's country representative Marcelo Scaglione.
Source: Télam.