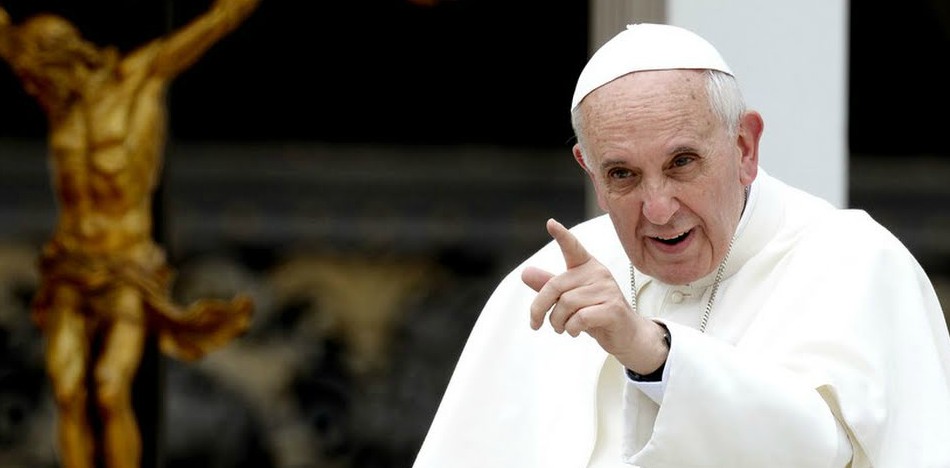 EspañolPope Francis said last week that companies "should not exist to earn money," even if it serves to measure their productivity; rather, they should exist "to serve."
The Supreme Pontiff, speaking at the International Conference of Catholic Business Associations (Uniapac) in the Vatican, said it was "urgent" to recover the social meaning of financial and banking activity. He asked Catholic entrepreneurs "to take the risk of complicating life," by giving up certain economic gains.
"All human activities, including business, can be an exercise in mercy, which is participation in the love of God for men," the Pope said.
"Talking about companies immediately puts us in touch with one of the most difficult issues of moral perception: money. I have said several times that 'money is the devil's dung.'"
In the opinion of the Pope, "money should serve, instead of rule."
He defined money as a "technical instrument of intermediation," comparing values and rights, fulfilling obligations and saving.
He also said credit should be given to family housing, small and medium enterprises, education, healthcare and the improvement and integration of the poorest urban centers.
A chrematistic logic of the market makes credit more accessible and cheaper for those who have more resources, and more expensive and difficult for those who have less, to the point of leaving the poorest sections of the population in the hands of unscrupulous usurers," the Pope said.
"At the international level, the financing of the poorest countries easily becomes a usurer activity," he said.
He spoke in favor of state intervention "to protect certain collective goods and to ensure the satisfaction of fundamental human needs."
Source: Télam.