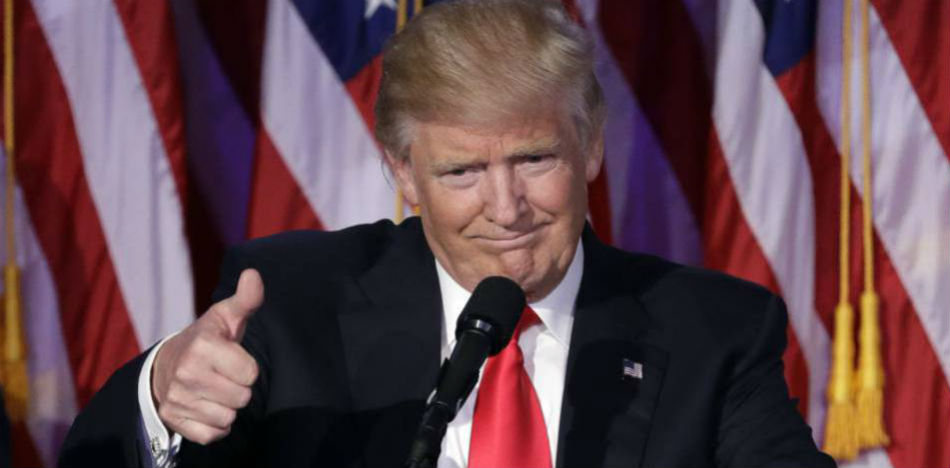 EspañolArgentinian President Mauricio Macri and US President-elect Donald Trump had their first conversation Monday, November 14 since the Republican won the US election.
The 15-minute telephone conversation was handled by Argentinian Foreign Minister Susana Malcorra, which she said sounded like "the dialogue of two old friends."
Trump reportedly said Argentina is a great country and that both nations will have the closest relations in their histories.
"I hope Argentina and the United States have the best bilateral relationship in their history," Trump said, adding that Macri was welcome at the White House anytime.
Macri congratulated Trump and said he expects to see him in Buenos Aires during the G-20 Summit, which is set to be held there in 2018.
During the conversation, both officials reportedly made a commitment to forming common ground and growth between their two countries. Foreign Minister Malcorra said the telephone dialogue "reestablished the personal bond they had for many years."
Malcorra said the President-elect of the United States "has spoken with very few people these days," making it "very significant" that Macri was put on the agenda.
The news site Infobae detailed that even secretaries of Macri and Trump managed to have a conversation, "remembering dialogues and anecdotes of the years in which their leaders spoke almost daily."
Throughout the election campaign, the Argentinian president and his chancellor openly supported the Democratic candidate Hillary Clinton.
"I hope we continue working on this constructive, mature, intelligent relationship that we started with Obama. I hope it will continue with the Trump government," Macri said.
Macri met Trump when they were 24 and 40, respectively. At the time, they both started negotiations to build a tower in New York on a property that Macri's father Franco Macri had bought in Manhattan, but it never came to fruition.
"It's a long story, a long time ago," Macri said, adding that for now, he'd like to focus on the future.