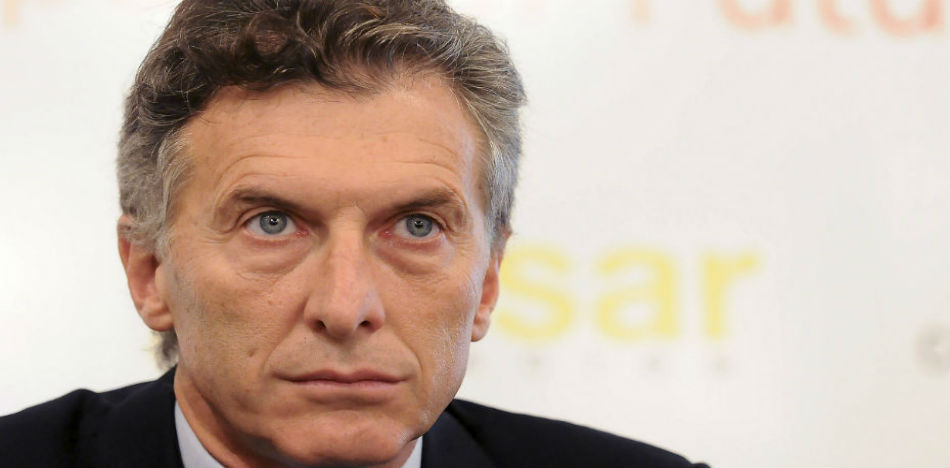 EspañolAfter the victory of Republican Donald Trump, Argentina officials are looking at new strategies for improving relations with the US.
President Mauricio Macri and his administration reportedly focused all of their time on Democrat Hillary Clinton, and now must figure out how to get close with Donald Trump's administration.
Critics are calling the choice to put all of their eggs in Clinton's basket a "diplomatic error" that must be addressed in the face of the shocking outcome of Tuesday's election.
In an article published in the newspaper La Nación, journalist Joaquín Morales Solá said the eagerness of President Macri to support the Democratic candidate when no one was convincing him to do so is inexplicable.
Morales Solá said that though Clinton is a prepared person, she has "little charisma to excite a society tired of the old political establishment." '
He did not rule out that President Macri was convinced by controversial Ecuadorian adviser Jaime Durán Barba to give explicit support to Clinton.
Macri's closest team "had oiled relations with the Clinton electoral team," but failed to warn against "the fatigue of that team after 25 years of direct or indirect power."
"Hillary's main mistake was never to have said why she should be voted for; she only emphasized that she could stop Trump's climb. That is political and electoral fatigue," Solá wrote.
"The truth is that almost no one predicted Trump's victory," Solá said. "Macri missed out on including an expert voice who understands that American history is full of candidates who are sure winners and end up being sure losers."
In the last days of the campaign, Chancellor Susana Malcorra reportedly did not stop her support for Clinton. It is possible Malcorra was carried away "by her intellectual admiration of Hillary Clinton," as well as by her enormous contempt for Trump.
Malcorra was reportedly "wounded" by the fact that a woman could not access the United Nations General Secretariat. She ran for the position but lost to Portugal's Antonio Guterres.
"There are women who have acceded to the heads of governments in Europe, Asia, Africa and Latin America," she said. "However, no woman has so far been able to control the two most influential offices on the planet: the US Presidency and the General Secretariat of the UN."
The arrival of Trump to the White House will surely bring some obstacles to Macri's administration.
Hysteria in financial markets is likely to end up raising interest rates, some experts said, which is bad news for an Argentinian government that will need loans next year for about US $30,000 million to finance the fiscal deficit.
Some analysts said if Trump even just follows through on only half of his campaign promises for countries like Cuba and Mexico, the relationship with the rest of Latin America could enter a new phase of tension.
"Macri must imagine as soon as possible the reinsertion of Argentina into another world. The world with the moral charm of Obama's planetary leadership is over. There is now a world of strong and bizarre men."
This Thursday, Novemeber 10,  Macri spoke publicly for the first time about Trump's victory.
"I hope we continue working on this constructive, mature, intelligent relationship that we started with Obama," he said. "I hope that continues with the Trump government."
Source: La Nación