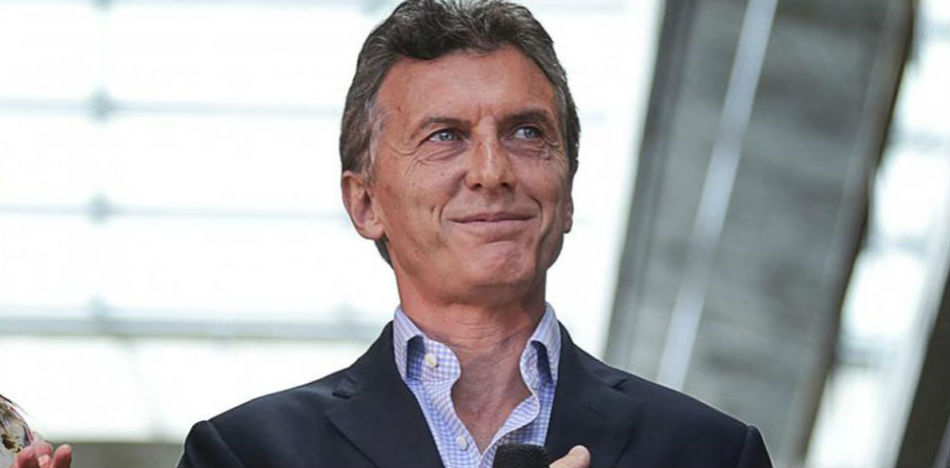 Almost a year after taking office in Argentina, President Mauricio Macri has not ruled out the possibility of opting for re-election in 2019.
In an interview with the newspaper La Nación, Macri said: "We may be here for more than one term."
The national leader said that when he finished his job as president he would like to take some time and dedicate himself to being with his children.
"All the time I think about the day after," he said. "I want to go back to a normal life. I already have the fantasy of, when I finish, going to live a couple of years abroad, to teach in some university and to let people forget me for a while, to return later, because I love this country," he said.
"I've always had a lot of respect for power," he said. "I've had it since I was a kid. I've had respect (fot it)."
Macri regretted the state in which he found the country after 12 years under the Kirchners. In this regard, he said his administration was "short with the initial diagnosis."
The president acknowledged that the 32-percent poverty rate in Argentina recently revealed by the National Institute of Statistics and Censuses (INDEC) rose after he took office.
Macri asserted that the Kirchner Administrations "spent all the country's savings to generate a fiction."
In his opinion, Argentina will not be able to grow without strategic alliances with countries like China, the United States and the European Union.

"The strategic alliance with the Chinese benefits us," he said. "They are great manufacturers of infrastructure, railways and so many other things, and they need what we are going to produce ourselves, which is more food. There is a strategic alliance that can benefit us. Beyond that, Europe, the United States, Japan, Korea have also had an interest in Argentina."
Macri said the administrations that preceded him spent all the energy reserves and the country had to start importing. He warned that this summer, there will be power cuts as a result.
"We are going to a gradual system," he said. "A gradual improvement. We will have to wait to have first world service — three or four years — for the process to end."
The progress of justice
On the other hand, the head of state told La Nación that in his judgment, justice is advancing in the Kirchner cases.
"There are days that I read and I hear that justice isn't moving forward," he said. "And many times they say that yes it moves forward, and that is by my decision. I believe that it is progressing and that we all have to be on top of the issue because we want it to advance at a reasonable rate."
Macri added that he wants to help the country manage "clear, transparent rules" and in that sense stressed that there are now working on technology to facilitate and prevent the emergence of cartels.
Macri in Argentina
The president denied that the construction company of his cousin Alvaro Calcaterra (Iecsa) was favored with public work because of the relationship he has with him. Macri said there is transparency in the granting of public works:
"I know everyone," he said. "I'm not everyone's friend, but I have good relationships and I try to have them with everyone. They will win in some and in others, others will win. There is competition in Argentina."
Panama Papers "done"
Regarding the offshore companies in which he appears linked to different tax havens, Macri said he is "certain that the subject is done."
Macri said, information about his businesses have been sought after since 1984.
"What I know, what happened, whether I made partnerships or not, whether I did it somewhere or no —. these are things of my private life. I did not commit any crime, I did not evade any taxes."
I made a decision many years ago, when I started with (Boca Junior soccer club), that accumulating money would not make me feel useful," he said.
Source: La Nación.